RIP Helga - A Fundraiser to Keep Us Moving!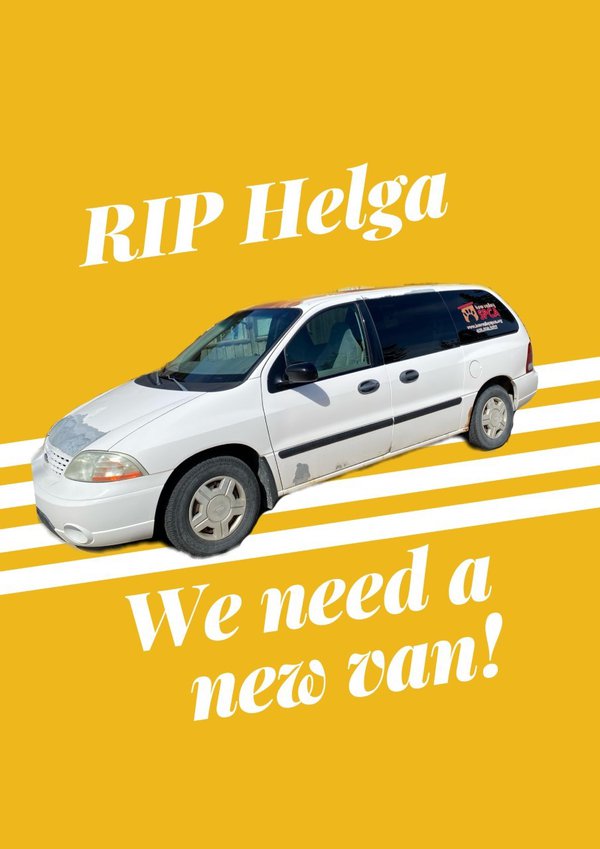 Click here to donate! Carla Cumming Sojonky considers her commitment to the Carla Cumming Sojonky Adoption Centre (which houses the Bow Valley SPCA) to be a lifelong one. She continues to support us year after year and has agreed to match the first $5000 of donations! Be one of the donations that brings in double!
Our van not only allows us to get around town for vet trips, but it allows us to be mobile in case of emergencies, to meet other rescues out of the area to help transport cats and dogs and also enables our staff and volunteers to execute our community outreach programs! Visiting our senior homes, the long term care terminal of the hospital and the students at our local schools. Sadly, Helga will not make it through the winter, and so we are reaching out to our community. We hope that as your local shelter we have somehow made a difference in your life or the life of someone you know. Our fundraiser for a van is beginning September 1st. Are goal is $20,000 to help contribute to our dream-mobile. A semi-used, low mileage, mini cargo van!
Help to keep us moving so we can continue to make a difference and change lives!
Read about Helga's story below!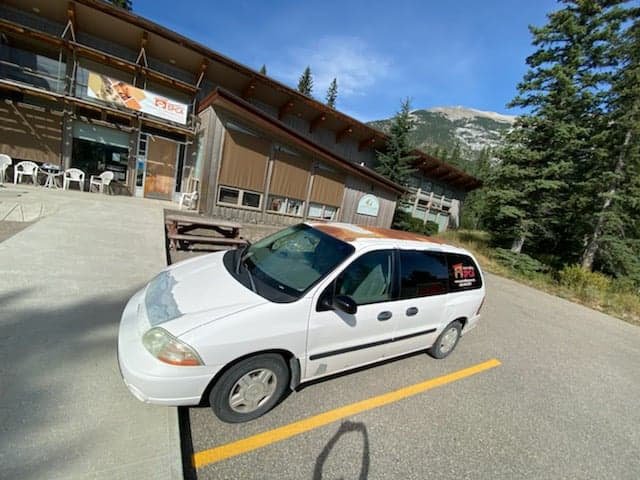 As your local SPCA we often take in cats and dogs with sad and heartbreaking stories. There is one sob story we've been hiding from you.
Helga; our trusty steed, our litter transporter, our puppy pusher, our get-em-to-the-vet mobile, has finally surpassed her time here at this centre. Helga is by far our most long-term resident. Alas, after 12 good years together, she doesn't have much more time left in her. Helga was a beast when she first joined our team. She ran oh-so-smoothly, was great on gas and our dogs and cats enjoyed their times spent riding along in her through our beautiful town. Vet trips were once a treat in Helga. The fresh rocky mountain air blowing through her open windows, calming our pooches and cats as they headed in for exams. Helga would start in the blink of an eye, her engine purred like a happy cat getting some of the best belly rubs in the world. Her white exterior making her sparkle in the sun's rays. Passerbyers would wave at the proud staff member navigating Helga from the shelter to the vet clinics wondering just what cute and fluffy creatures were headed off to get ready to find their forever homes. Sometimes Helga has even be seen cruising down Alberta Highways, off to retrieve dogs and cats from far and wide.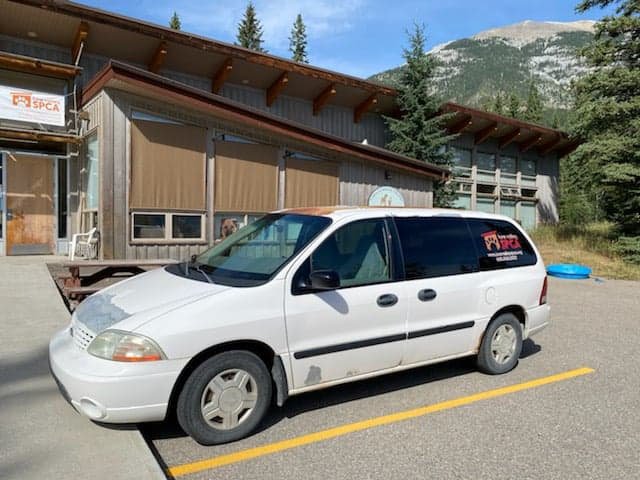 But all of these are now memories of the past. Helga isn't the same... her self-less acts of constantly putting the comfort and safety of our staff and furry residents first have broken her down, and have made her incredibly terrifying to captain. Helga no longer purrs, but more so resembles the sounds of cats upchucking hairballs as she chugs her way through town. Her white exterior has rusted away, and sometimes, if your lucky, you can catch the odd paint chip flying off of her roof as she heads down Bow Valley Trail. Our dogs and cats are now greeted with a feeling of fear as they get into Helga...will they make it to their destination? Their fear reaffirmed as they listen to the staff try, not once, but three times to get old Helga up and running. And those staff, who once so proudly drove her, now slouch down as they drive, hoping to not be noticed. Their focus is elsewhere anyway - trying to figure out what speed they are actually going, as her speedometer isn't what it used to be.
So, with heavy hearts, we are looking to let go of dear Helga, and instill confidence once again in our furry residents! That we can get them to a vet! That we can pick up 20 boxes of litter from Canadian Tire in one trip! That we can bring them other resident friends from far and wide! We want our cats and dogs to feel the pride that our past residents have felt! To want to hang their heads out the windows to enjoy that Rocky Mountain air and not care who sees them! We want our staff to feel they can smile and wave as they drive through town! We want to stop hitting unsuspecting cars and citizens with paint chips on windy days! We want our staff to know exactly what speed their going! Help us make these dreams come true!
How can you help?!
1) Donate directly here - Help us get to $20,000 by mid November!
2) Head to Pet Planet to buy our masks - these masks were donated and therefore all of the profit goes directly to replacing Helga!
3) Stay tuned for our drive by Bottle Drive!