Enhanced Life Skills Dog Training Program
Wed, 15 Aug – Wed, 05 Sep 2018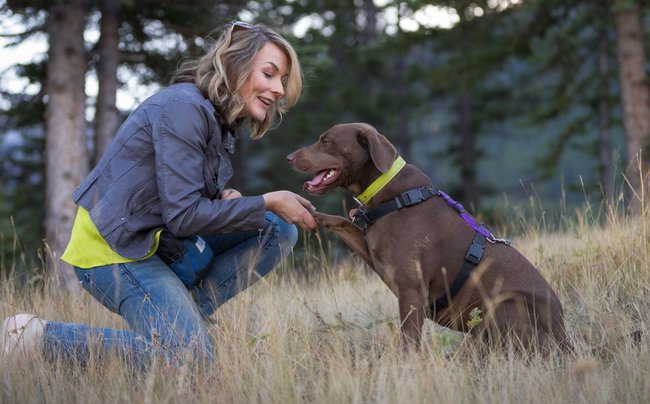 Does your dog have a good foundation of training? Do you want to strengthen those behaviors with greater distractions in the environment? Would you like your dog to respond better in certain situations? Then this is the class for you! In this class we cover:
Watch me
Wait
Don't jump up whatever
Moving leave it (leave it on a walk)
Hand targeting
Classes will be limited to 5 dogs and registration is on a first come first served basis. Click here to register. (Please note that your registration will not be considered complete, until payment has been made.)
Duration: 4 weeks
Session length: 50 minutes
Class size: 5 dogs
Age range: 6 months and over
Pre-requisites: Your dog will need to have good foundation training especially a solid sit at home and at the park, and a reliable down.
Owners must sign a waiver, including agreeing not to use aversive/punishment based methods at home.
Location: Playroom at Carla Cumming Sojonky Adoption Centre
Booking: www.canadahelps.org/en/charities/bow-valley-spca/events/essential-life-skills-2Essential Life Skills is part of a program of classes that we'll be offering in 2018. Watch out for:
Ultimate Life Skills for rock star dogs who just can't get enough training.
Schedule
Click here to see the class schedule for 2018
About your trainers
Lead Trainer: Julie Naismith
Julie is certified dog trainer who apprenticed with the world's leading force-free trainer. Julie runs a behaviour and training consultancy which focuses on helping dogs with fear and anxiety.Julie apprenticed with the world's leading force-free, evidence-based trainer, Jean Donaldson. She graduated with Honors from Jean's Academy for Dog Trainers (CTC) and is a Certified Separation Anxiety Trainer (CSAT).Julie lives in Canmore with her husband, and her three dogs, Percy, India, and Tex , the Lab-Weimaraner-Chow-Pitbull mix!
Assistant Trainer: Kate Barker
Kate is a dog enthusiast and a senior volunteer with the Bow Valley SPCA. For the past two years, she has instructed the Open Paw dog-training program for new volunteers. This program was designed specifically for shelter dogs and focuses on the benefits of positive reinforcement training in a high stress situation such as an animal shelter.Kate also works directly with the dogs in the shelter until they find their forever homes. She focuses on basic commands and loose leash walking but loves introducing dogs to agility obstacles. You can also find Kate at many SPCA events, introducing the dogs and talking about the benefits of force-free training methods.