Essential Life Skills Dog Training Program--Sept 26th Start Date
Wed, 26 Sep – Wed, 17 Oct 2018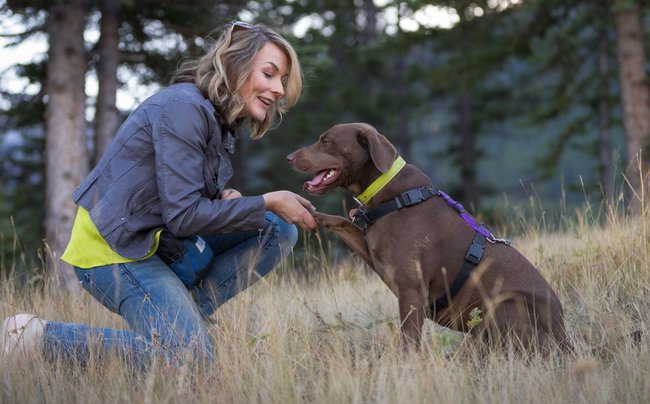 The next session will start on September 26th 2018 and end on October 17th, 2018.
Essential Life Skills is a program offered by the Bow Valley SPCA focusing on teaching dogs and their human companion(s) the behaviours that create a positive and healthy relationship. The course will be held at the Carla Cumming Sojonky Adoption Centre from 6:00 PM to 6:50 PM for 4 weeks. The cost is $150. This course is for dogs 6 months or older.
Classes will be limited to 5 dogs and registration is on a first come first served basis. Click here to register. (Please note that your registration will not be considered complete, until payment has been made.)
Essential Life Skills classes will be scheduled approximately every six weeks. We will also be offering Enhanced Life Skills for graduates of the Essentials class and Ultimate Life Skills for rock star dogs that cannot get enough training.
Our dog training programs are designed to fit into an overall educational effort to help dog owners to have healthy and positive dog/people relationships. This effort starts with regular free seminars offered by the Bow Valley SPCA on "How To Choose A Puppy". The next stage, and one encouraged by the Bow Valley SPCA is puppy socialization. The Canmore Veterinary Hospital and Bow River Veterinary Center offer complimentary classes to their clients.
Course Description:

Essential Life Skills
Want a dog who doesn't jump all over your guests, and won't try to steal your dinner off your plate? A dog who comes when called and doesn't take you for a walk? And a dog who's happy at the vets and the groomers? Then our Essentials Life Skills class is for you.
It's designed for friendly adolescent and adult dogs who could use some help polishing up their manners. We teach the basic behaviors using fun exercises and games so that you can have a dog who is truly a joy to live with! We'll also show you how to teach your dog a trick or two to impress your friends.
Here's what we'll cover
Sit, down, stay, recall, touch/station
How dogs learn
All about gear: front clip harnesses, muzzles, haltis
Tricks
Life situations: going to the vets, groomers, leaving your dog, crating your dog.
What you'll need:
A dog who loves people and other dogs.
Treats
A puzzle feeder such as a Kong, filled with your dog' favourite
And a fun outlook because we're all about making training fun for everyone!
Duration: 4 weeks
When: Starts August 15; Time 6:00 PM
Session length: 50 minutes
Class size: 5 dogs
Age range: 6 months and over
Pre-requisites: No previous training required
Owners must sign a waiver, including agreeing not to use aversive/punishment based methods at home.
Location: Playroom at Carla Cumming Sojonky Adoption Centre
Booking: Click here
Essential Life Skills is part of a program of classes that we'll be offering in 2018. Watch out for:
Enhanced Life Skills for graduates of the Essentials Class
Ultimate Life Skills for rock star dogs who just can't get enough training.
Schedule for Upcoming Sessions: Click here

About your trainers:
Lead trainer: Julie Naismith
Julie is certified dog trainer who apprenticed with the world's leading force-free trainer. Julie runs a behaviour and training consultancy which focuses on helping dogs with fear and anxiety.
Julie apprenticed with the world's leading force-free, evidence-based trainer, Jean Donaldson. She graduated with Honors from Jean's Academy for Dog Trainers (CTC) and is a Certified Separation Anxiety Trainer (CSAT).
Julie lives in Canmore with her husband, and her three dogs, Percy, India, and Tex , the Lab-Weimaraner-Chow-Pitbull mix!
Assistant Trainer: Kate Barker
Kate is a dog enthusiast and a senior volunteer with the Bow Valley SPCA. For the past two years, she has instructed the Open Paw dog-training program for new volunteers. This program was designed specifically for shelter dogs and focuses on the benefits of positive reinforcement training in a high stress situation such as an animal shelter.
Kate also works directly with the dogs in the shelter until they find their forever homes. She focuses on basic commands and loose leash walking but loves introducing dogs to agility obstacles. You can also find Kate at many SPCA events, introducing the dogs and talking about the benefits of force-free training methods.