Pet Friendly Holiday Decorating
Mon, 3 Dec 2018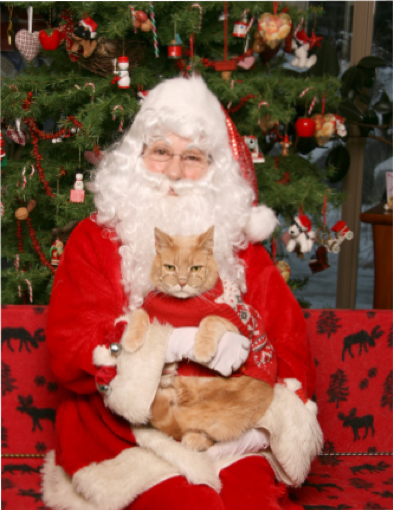 The holidays are a special time of year and it is important for pets to enjoy the season as well. Here are a few pet friendly decorating tips to ensure our furry friends are safe and happy throughout the holiday season!
Avoid tinsel and imitation snow. These products can be choking hazards and could cause serious internal irritation if ingested.
Poinsettias are beautiful during the Christmas season, but they are poisonous for cats. If you share your home with feline family members, scratch these bright flowers off your list of decorating ideas.
Place edible or breakable decorations out of your dog's reach. Strings of popcorn and candy canes will be too tempting for your canine family members to resist.
Secure your Christmas tree! Set your tree up on a solid stand and anchor it to the wall. This will reduce the risk of playful puppies and frolicking kittens knocking over your beautiful tree.
Candles create the perfect holiday ambiance. Be sure that all open flames are kept up high so that pets do not accidentally knock them over or get singed when walking past! Never leave a flame unattended.
Remember your pet when you do your gift shopping. They deserve a treat in their stocking too!