Agility Training Classes
We do not have any classes scheduled at this time. Please email events@bowvalleyspca.org to join our waitlist to be notified when we have a class scheduled!
About Agility Training
Agility training has numerous benefits for you and your dog! Firstly, it provides great exercise. As your dog runs through an obstacle course of jumps, tunnels, weave poles, and A frames, they are harnessing their drive and burning off energy. Agility courses also exercise your dog's mind. It gives dogs the opportunity to learn and solve problems, and stimulates your dog's natural instincts to chase and navigate obstacles. This training also bonds you with your dog, opening communication between handler and dog in a fun and engaging way.
A big thank you to PEKA Professional Property Management for sponsoring our new agility equipment and for allowing us to offer this exciting opportunity to our community!
Group Class Details
Beginner Agility: This class is a beginner agility training class, to introduce you and your pup to agility training. This is a fun class where you will build a stronger connection with your dog and learn the basics of agility. This is not an obedience class. Dogs must be dog friendly. Class will start with a short off-leash play for dogs to meet and greet. All dogs will be on leash while awaiting their turn on the equipment during the formal class.
What You'll Need:
A dog that loves people and other dogs
High value treats that your dog finds irresistible
Flat buckle quick release collar or harness, tags, and a 6-foot flat leash
And a fun outlook because we're all about making training fun for everyone!
Price: $140
Session Length: 60 minutes
Class Size: Maximum of 6 participants with one handler per dog
Age: 8 months and older
Vaccine Requirements: Rabies, Bordetella (Canine Cough), and DAPP are required vaccines. Your dog must be fixed to partake in class - please contact us prior to registering if your dog is not spayed/neutered. Please note that your registration will not be considered complete until up-to-date vaccination records have been submitted (please email to events@bowvalleyspca.org upon registration).
Location: Outdoors at The Carla Cumming Sojonky Adoption Centre
About Your Trainers
Lisa Young
Lisa has lived in the Bow Valley since 1996. She has been a teacher with Canadian Rockies Public Schools since 1998. Lisa started doing recreational agility with her first dog Sunga in the early 2000's. Her current 2 dogs enjoy participating in agility as well! She is looking forward to sharing the fun and rewarding experience of doing agility with more dogs and their owners.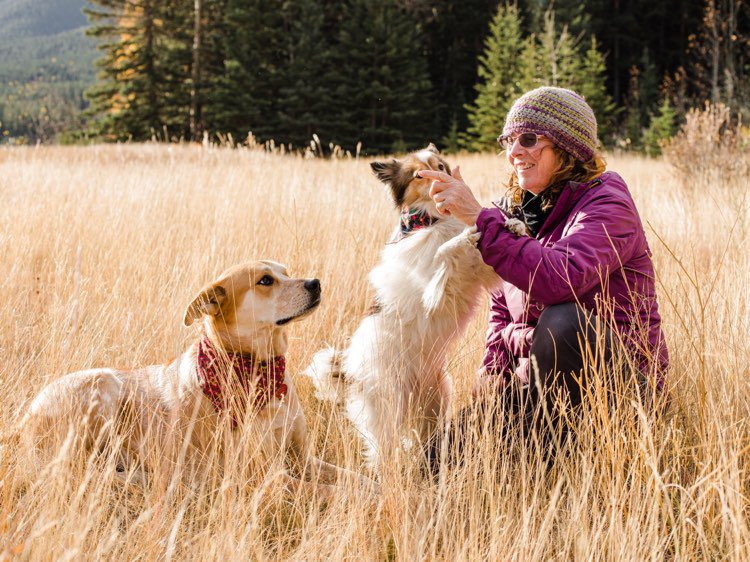 Kayla Spencer
Kayla got involved with the bow Valley SPCA in 2015. She began initially just to spend time with the dogs. After a short time she became an Open Paw trainer, puppy class facilitator, began teaching new volunteers positive reward training techniques, and is now expanding to teaching our Beginner Agility Class.