How to Volunteer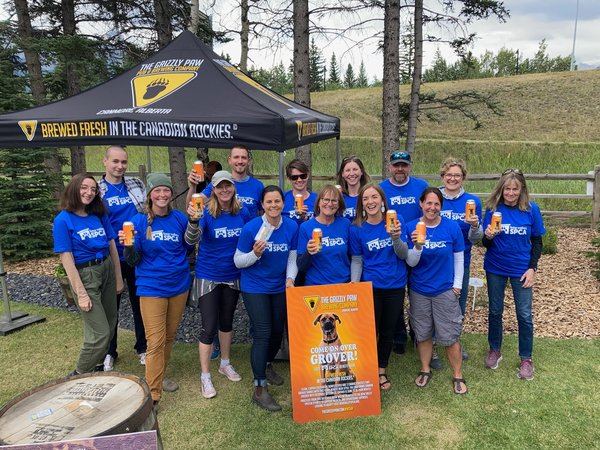 Interested in getting involved as a Volunteer at the Bow Valley SPCA?
** PLEASE NOTE we are currently ONLY accepting new application forms for THERAPY DOG VOLUNTEERS and will reopen the regular volunteer application forms in the New Year.
The success of the Bow Valley SPCA depends significantly on community volunteer involvement and effort; we are proud of the large volunteer base of highly engaged animal advocates who form the foundation for our non-profit operation.
Your first step is to submit an application form for Regular Volunteering (must be at least 18 years of age). Note: closed until the New Year
If you are specifically applying to become a Therapy Dog Program Volunteer Click Here. Please note this form also contains a link to a second form which must be completed: Therapy Dog specific detail.
When submitting the Therapy Dog Volunteer Application form and doggie details we also require a copy of your dog's current vaccination records.
Next, enrol in, and complete, our on-line Volunteer Orientation Program within 4 weeks of submitting your application form, Click here,
The program fee of $25 includes a volunteer t-shirt, which you will receive during your onboarding session
Criminal Record Check and/or Vulnerable Sector Check are required; this must be recent i.e. have been completed within the last 6 months, (details will be provided at the completion of orientation as to how to obtain your CRC; this is free of charge for community volunteers through the RCMP detachment, in the town where you reside).
A successful volunteer base includes individuals with a wide range of skills, abilities, interests and experience – what can you bring to our organization?
Our Volunteer needs vary over time and throughout the year, below please find just some of the roles that we typically need help with:
Animal Care Attendant Helpers
Cat Cuddlers/ Kitty Care
Centre Greeters - front desk duties, providing a warm welcome to visitors, fielding questions, accepting donations etc.
Community engagement initiatives, such as visits to seniors care home facilities with dogs &/or cats
Dog Walking, socialization & rehabilitation (Open Paw training is a pre requisite, following New Volunteer Orientation)
Event Planning, execution and general assistance
Fundraising
General Maintenance/ Poop Patrol/ Yard work
Presenters for our educational programming in schools, the Centre, and other venues
Therapy Dog volunteers (must have a suitable dog, who would require approval through our dog assessment process)
Volunteers should plan on volunteering at least 6 hours each month; keep in mind new volunteers are mostly limited to volunteering during the hours we are open to the public (Wednesday thru' Saturday; Noon until 4pm)
We are committed to providing care and protection for stray and abandoned cats and dogs. We have an animal wellness focus, provide education to prevent cruelty and promote humane attitudes towards animals, throughout the valley.
Contact us at volunteers@bowvalleyspca.org with any questions.
Thank you!