Volunteer Information Centre - Log in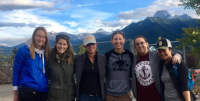 Hi Volunteers!
This portal is for registered volunteers who can log into Volgistics, our volunteer database, where they can read updated BVSPCA mail & articles, review & respond to callouts for urgent volunteer needs; self schedule for a variety of volunteer assignments, and ensure their service is recorded accurately.
Registered volunteers log in using their user name and password.
Please contact us through Volunteers@bowvalleyspca.org if you need assistance.