The Bow Valley SPCA Pet Therapy Program was created to reach people across the Bow Valley who are ill, lonely, or in crisis as well as at community and special events. Our Pet Therapy Teams bring much comfort, joy, and companionship to members of our community who reap the benefits of the unconditional love and companionship provided by our four-legged friends.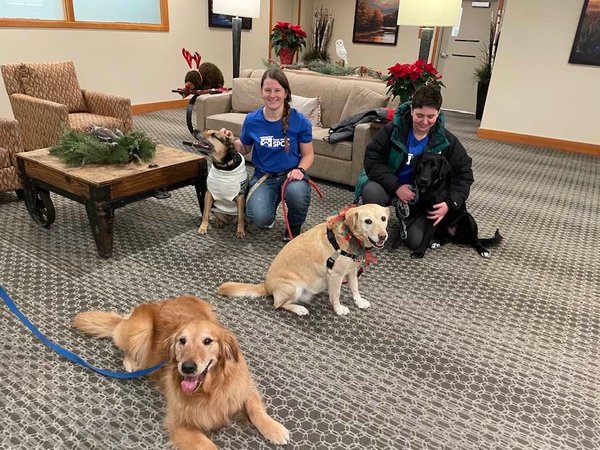 Why Therapy Dogs?
The Bow Valley SPCA Pet Therapy Program allows volunteers and their dogs to visit patients in hospitals, long-term care, and seniors' residences on a regular basis. Our Pet Therapy Teams can also be found in schools, libraries and at community events. Individuals benefit both physically and emotionally from the unconditional love provided by dogs. Benefits include:
Non-judgmental Companionship
Comfort
Calming Presence
Interaction & Communication
Memory & Social Stimulation
Reduction in Stress & Anxiety
Reduction in Blood Pressure & Heart Rate
If your organization is interested in learning more about our program and benefits, or even would like our team to provide a visit, please email info@bowvalleyspca.org or call us at (403) 609-2022.