Open Paw Program - Training for volunteers working with our dogs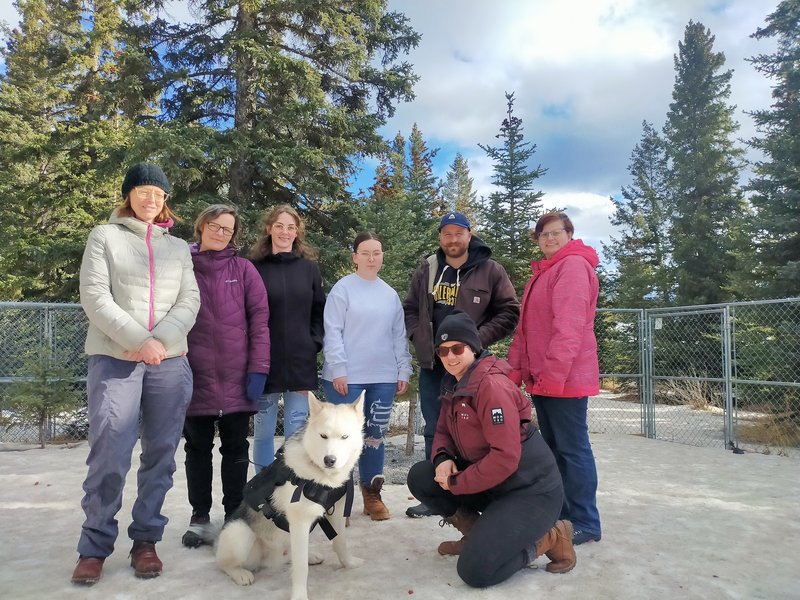 Open Paw dog training is a prerequisite in order to work with our canine residents.
For Volunteers interested in working with, or walking our dogs, satisfactory completion of both sessions of the Open Paw training (Level 3), plus two additional evaluation walks with senior members of our dog team, are required. Training sessions begin at 6:00 PM and take about 1.5 hours each.
Open Paw® training is valuable because it provides insights in the proper ways to manage dogs, even for people who have had dogs as pets for years. Consistency in our approach is key to ensure our dogs gain confidence and become adoptable.
To attend Open Paw training, you must be an "Active" volunteer, having completed our online orientation program and have a satisfactory Criminal Record Check on file with us. Registration is online with a fee of $25, email Volunteers@bowvalleyspca.org for the link.
Satisfactory completion of Level 3 training means that a volunteer can walk dogs that have no significant behavioural issues, at any time the centre is open, and in the evenings after the centre is closed to the public. Volunteers completing level 3 training and who wish to be involved with dog training, as well as walking dogs classified as Level 4 or 5, will be required to complete additional training under the supervision of the Project Leader for each of these dogs.
Each Open Paw session holds up to 6 participants.
We teach Open Paw training for dogs a few times throughout the year. It is a program developed by Dr. Ian Dunbar specifically for shelter dogs and cats. It teaches volunteers how to consistently and safely handle the dogs and cats. It provides the dogs and cats with opportunities to become better behaved and thus more adoptable. It also provides mental stimulation and physical exercise for the dogs (and volunteers).
The manual explaining the techniques is attached. It explains all 4 levels.
If you have questions, please contact us at Volunteers@bowvalleyspca.org