Celebrating 15 Years!
Sat, 02 Jul 2022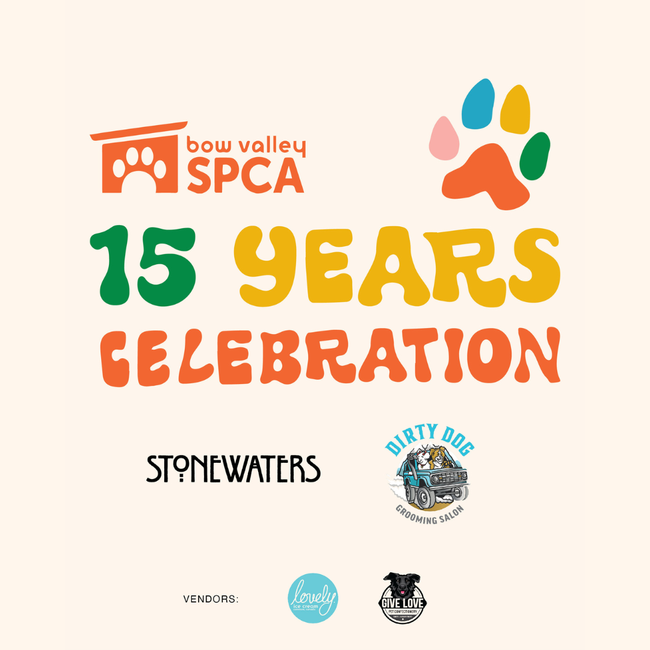 Presented by Stonewaters and Dirty Dog Grooming Salon, join us in celebrating the 15 Year Anniversary of opening the doors to the Carla Cumming Sojonky Adoption Centre, home of the Bow Valley SPCA!
Join us in the Stonewaters parking lot downtown Canmore, on July 2nd from 10:00AM-2:00PM for the festivities! Enjoy great food (for you and your pet), curated shopping experiences for you and your furry friend, face painting, nail trims for your dog, and more! Plus, we will be kicking off a 50/50 raffle with a goal of a $15,000 jackpot to support rescued dogs and cats in need.
We can't wait to see you there!