Give Love Fundraising Campaign
Mon, 21 Nov – Sat, 31 Dec 2022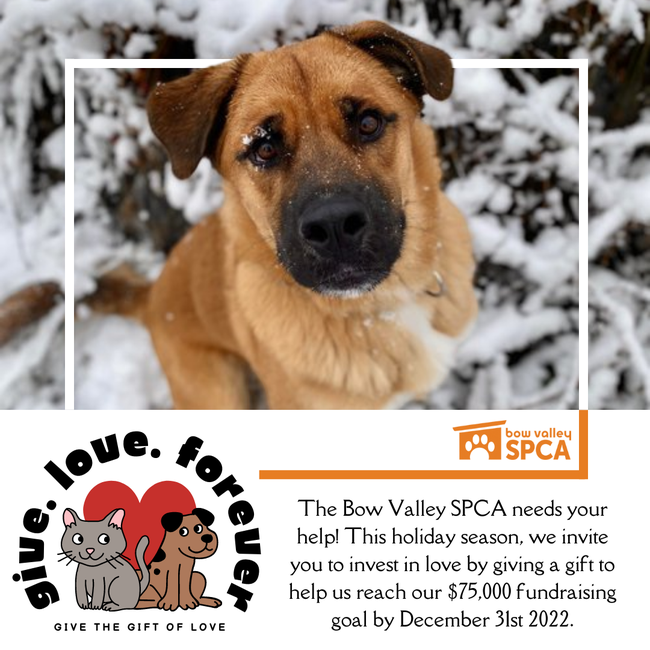 This holiday season, we're asking you to Give Love.
The generosity of donors is essential to the Bow Valley SPCA. Donations enable our staff and volunteers to make a difference and change the lives of abandoned cats and dogs, and the families that adopt them.
More than 70% of our funding depends on donors like you who provide the resources needed to care for our residents. In return, you have the satisfaction of making an important difference in the lives of hundreds of animals and people in the Bow Valley each year.
Our fundraising goal this year is $75,000 by December 31, 2022. Help us reach this goal so that we can continue to rescue abandoned dogs and cats, provide medical treatment and rehabilitation where required, and most importantly provide loving, personalized care until they find their forever families.
You can help us achieve this goal. All you have to do is give the gift of love.