Tunes for Tails 2022
Sat, 22 Oct 2022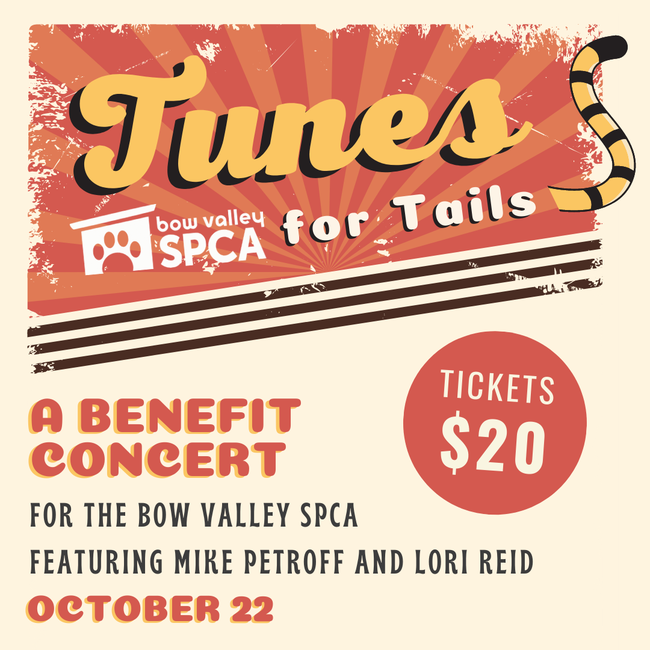 Join us for an evening of music, and food and drinks, in support of rescue dogs and cats in need!
Featuring the talents of Mike Petroff and Lori Reid, this benefit concert will be held October 22nd at the Canmore Golf and Curling Club. Doors open at 5:30pm, and the concert will start at 7:00pm.
Carla Cumming Sojonky will be matching ticket sales again this year, so your impact will be doubled!
The Grizzly Paw Brewing Company will be providing drinks (alcohol and soda), and the Canmore Golf and Curling Club will have a limited dinner menu for guests plus full bar service. Food and drink is not included in ticket price.
We will be running a cash only 50/50 Raffle, and there will be Gay Isber jewelry for sale (cash only, there is an ATM on site) with full proceeds supporting the Bow Valley SPCA.