Bark-A-Que 2019: great band, great crowd, great success
Tue, 20 Aug 2019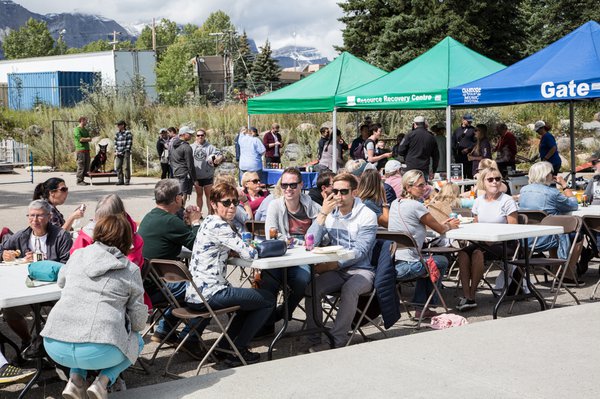 Over 300 people attended the second annual Bow Valley SPCA Bark-A-Que. This community based event offered free admission, great music played by The Critters, facility tours, dog agility demonstrations, face painting, kid's games, amazing burgers and brats as well as cupcakes, chips, beer and soda.
Our main sponsors for the event were Rob Stevens and Ann Keith Realtors, Canmore Veterinary Hospital, and Bow River Veterinary Centre.
The Critters were amazing and played multiple sets of music to suit every taste. Many people brought their dogs and there were lots of conversations among the pups as well as their people. The cats also got lots of attention.
Dozens of people had a chance to visit the dogs in our care as well as see Donovan show his agility skills.
The kids (and a few adults) participated in face painting, drawing, and games.