Cans for a Van: A Bottle Drive Fundraiser
Fri, 11 Sep 2020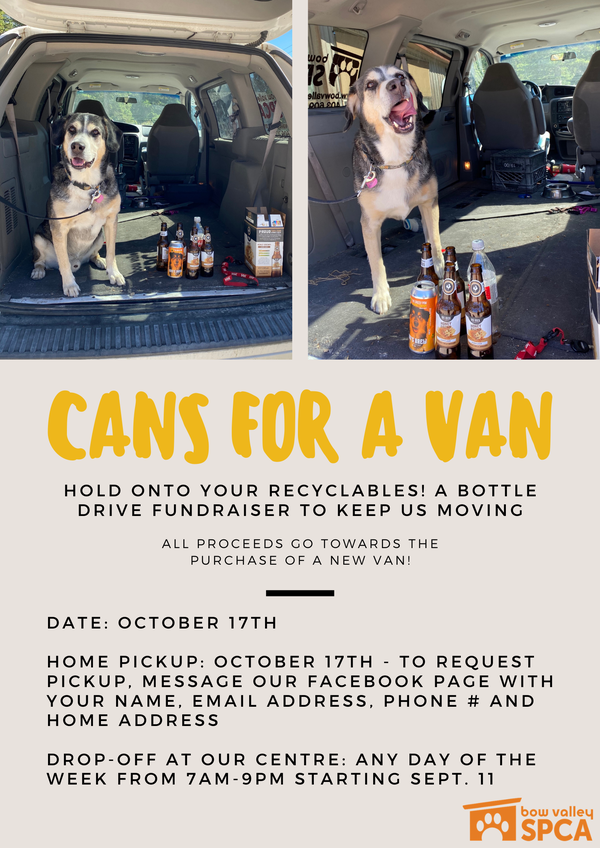 Hang onto your recyclables! We are hosting a bottle drive fundraiser to keep us moving, by helping us to reach our goal of $20,000 toward purchasing a new van.
On October 17th, we will have a crew that will be providing a home pickup service to retrieve your recyclable beverage containers. To request pickup, please message our Facebook page with your full name, email address, phone number, and home address. We are open to arranging pickup in all Bow Valley communities, not just Canmore - just let us know where you're located!
Alternatively, you are welcome to bring your empties to our centre any day starting Sept. 11, from 7:00am - 9:00pm. We are open to the public Wednesday to Friday from 12:30pm-3:30pm, but if you are coming when we are closed, please leave your bottles in a labelled bag or box at our gate.