Changing Lives: Jessi Give Back and Pay It Forward
Mon, 19 Nov 2018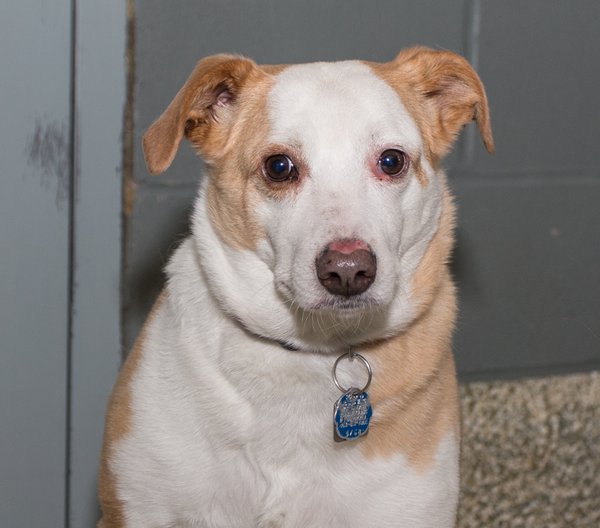 Jessi, a 7-year-old Border Collie cross, arrived at the Bow Valley SPCA in 2016. She was a frightened little dog with soulful eyes. Within days of realizing the people at the shelter were looking out for her, Jessi came out of her shell and began to show her true self: a happy, tail wagging dog who loved to have her ears scratched and go for walks.
For reasons neither the staff nor volunteers could understand, Jessi did not attract much attention from potential adopters. She soon became known as the shelter's ambassador and she represented the shelter on many outings. In that role, she became known around the community as the official SPCA dog when the shelter met with other groups.
As an ambassador, Jessi attended Toonie Days at Mt. Norquay, showing kids and adults alike that her friendly nature could win the hearts of all who met her.
Her next adventure took her to Sunshine Village where she rode the Gondola to visit the staff. She brought her unconditional love to the event while she enjoyed the love and attention of everyone who met her. Jessi had developed such a trust for her human friends, she barely hesitated to jump into the Gondola and ride up to the mountain to the staff housing. Similarly, she navigated the steel grate stairway that led up to the TV room with little hesitation. Her presence opened a segway for the staff to share stories of their pets at home and expressing how much they missed having animals in their lives.
Gaining popularity in her role as an ambassador for the BVSPCA, Jessi received an invitation to visit Morning Star House at Spring Creek. Origin's Morning Star House provides a nurturing and supportive living option for people living with memory challenges including dementia and Alzheimer's. Arriving with a volunteer from BVSPCA, she again gave unconditional love, making a difference in the lives of the residents and staff.
In the relatively short time between her surrender and her adoption on April 9, 2017, she touched so many lives as she transitioned from a resident dog at the shelter to becoming an ambassador for Bow Valley SPCA, and to finally finding her forever family.
Jessi's new person, Wendy, was keen to continue these weekly visits to Morning Star House. A short time later Skylar, her Husky, joined the team. These regular, Friday morning visits are enhanced by Andrei, a Musical Therapist whose repertoire of instruments include drums and bells to encourage residents to participate. Residents can also sing along, often joined by Skylar's Husky voice.
The Bow Valley SPCA would like to thank Wendy, Jessi and Skylar for giving back and making a difference in our community.