Coins for Critters!
Thu, 1 Nov 2018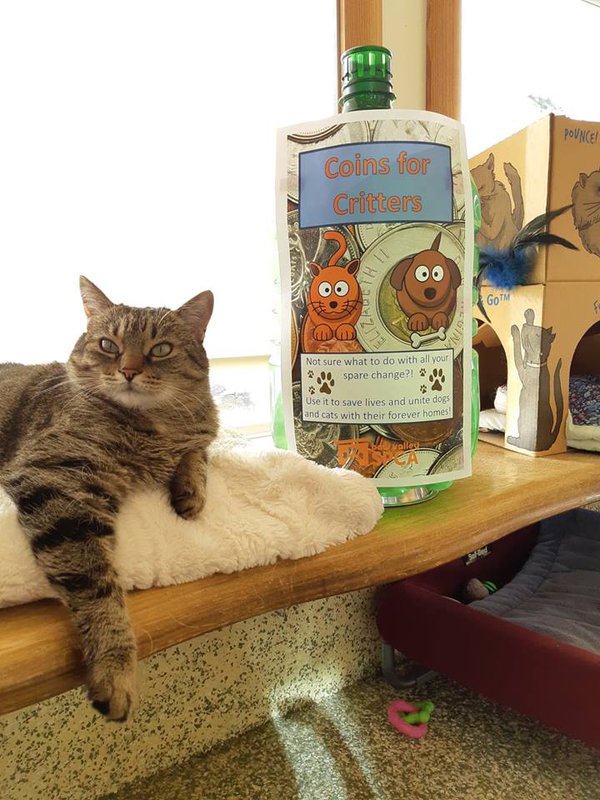 What started as a pilot project last fall, turned out to be a huge success! Coins for Critters will be running from Oct 27th til Dec 15th at three locations - Mut Hut (Canmore), The Dog House (Banff) and the Carla Cumming Sojonky Adoption Centre!
Spare change is dirty and takes up precious space for bigger bills! We can help you turn your your spare change into something bigger - a chance to contribute to vet bills, food, animal care and finding our cats and dogs their forever homes. What could be better?!
The same latte you have everyday..pfft! Save the change and use it to make a difference and change lives and get an extra buzz from that deserved cuppa!
Last year Coins for Critters raised over $1700.00! This covers a few weeks worth of food, a few spays and neuters, or a big medical expense that could improve the life of one of our animals. Bring your rolls of coins, pocket change, couch coins, coffee money for a day, or found coins that you stumble across to one of these locations. Our animals will thank you. This campaign is about how small change, can make a big change for our furry residents. Every little bit counts.