Dog Play Group Workshop
Sun, 9 Sep 2018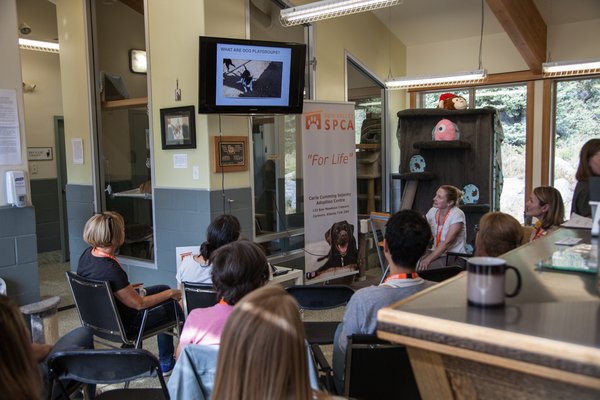 Dr Kelly Lee presented a workshop for the Bow Valley SPCA on September 6, and 7. The workshop, which was offered only to staff and volunteers, was focused on the importance of creating dog play groups and how to do it safely and effectively.
The workshop provided theory, practice and video feed back from the practice sessions. It was an amazing learning process.
Videos of the each dog-dog interaction will be used to support training and development for introducing all of the dogs in our care to play groups.