Help Fix Odins' Leg!
Sat, 30 Nov 2019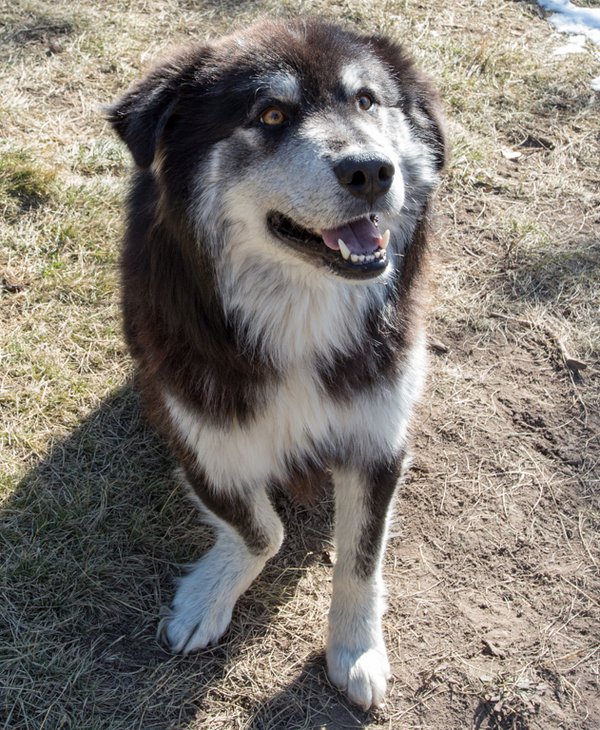 Odin was rescued during a blizzard out in Kananaskis and ended up at the Bow Valley SPCA. He was cold, underweight, but yet oh-so-happy!

As soon as Odin arrived we noticed that something was very obviously wrong with his right front leg. His forearm and paw were bowed quite far right, leaving him with a wobbly gate and a right leg that was 7 cm shorter than his left!

After some x-rays we were able to conclude that the radius and ulna were twisted and bowed. The small bones in his wrist were unaligned and most likely causing him quite a bit of discomfort every time his foot hit the ground.

The vets predicted that he most likely had a break or fracture in his radius early on in life, and without a home or anyone to look out for him it went untreated. Odin is the happiest guy around now, but he probably had a pretty painful and tough go for a while, as his leg healed.

After a few consults we were able to steer away from amputation and found a surgeon who came up with a plan to save his leg! After going through a few different ideas the final plan was set. She would cut a section out of his forearm bones in order to straighten them and then remove those small wrist bones and replace them with a metal plate that would take away all the pain he was experiencing.

Odin is going to have a big surgery and a recovery full of rehab and rest! The surgery is estimated to be $3500 and the recovery (rehab, xrays, medications etc) will add on at least another $1000.

We are a no kill, no cage shelter, and therefore we provide our animals with the medical care they need if it means saving a life or giving them a more fulfilling one with less problems down the line! We rely entirely on donors, fundraising and grants to allow us to continue to do what we do.

Help us help Odin live his best life!