Odin's Brew from the Grizzly Paw Brewery
Sat, 25 Jul 2020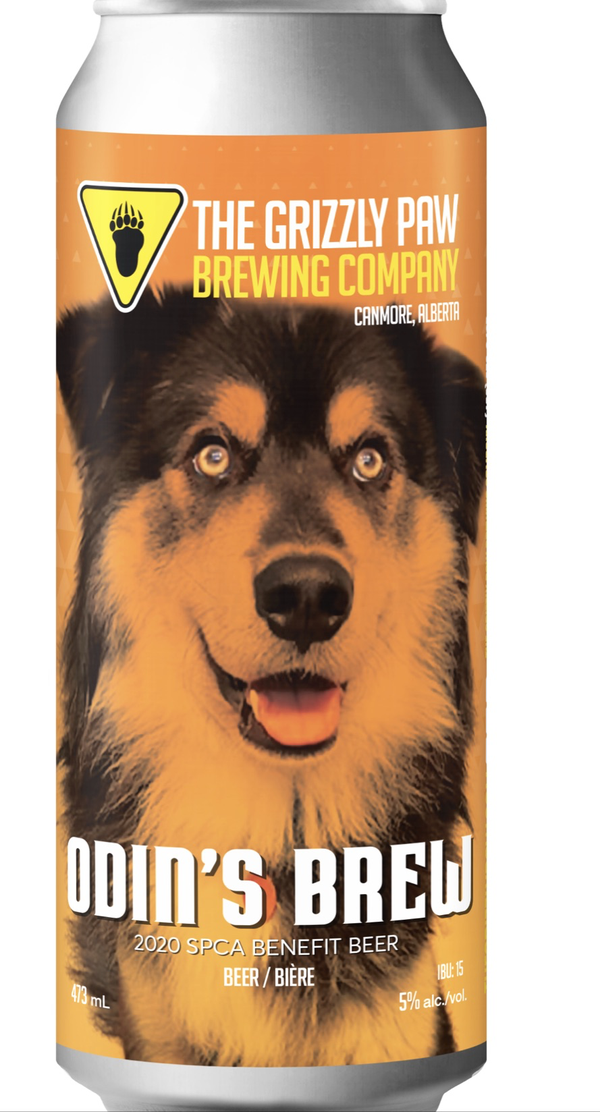 Every year, The Grizzly Paw Brewing Company brews a beer highlighting one of our furry residents from the past year.
This year we are featuring Odin, a stray that ended up at the shelter with a bit of a unique injury. Although he was walking on his front right leg as if everything was normal, it was very clear that was not the case. Odin's front right leg was twisted and bent in a way that made you cringe every time he bounded happily towards you! After a few X-rays, it was clear that an old injury (which had not healed correctly) had left him with a twisted ulna and radius, as well as a wrist that was completely out of line. Despite the pain his leg was causing him, Odin was always all smiles and wags.
We discussed options with the surgeon and decided that we had to save his leg and help alleviate the pain he was in. Odin's surgery was a success and he now lives happily with one of our staff members (who obviously fell in love with him during all those shifts they spent together). His leg is much less crooked now, and his pain is gone!
If you want to support other cases like Odin, treat yourself to the Grizzly Paws "Beerfest in a Box" that will be sold at all Sobey's Liqour stores. Or, stop by their two locations in town to have a cold one on tap! Release date will be mid-August! Stay Tuned!
The videos show Odin before his surgery, and a brief description of the 2020 brew.