Puppies and More Puppies!
Thu, 17 Dec 2020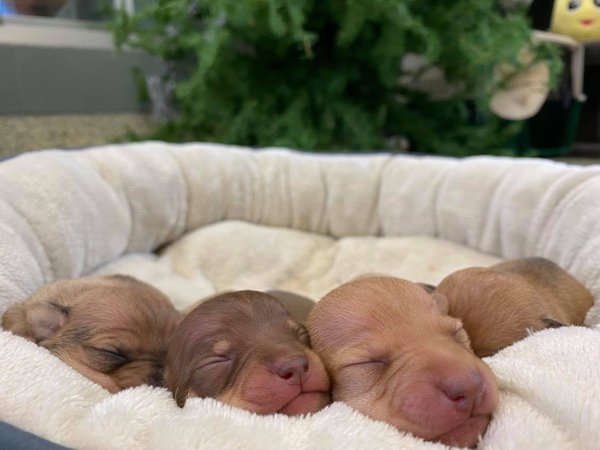 After Frank and Beans, we didn't expect to get any more puppies in the near future. But then came along Gringa, a pregnant Chihuahua from Mexico! Gringa's owner didn't know that she was pregnant when she got her, but on December 8th she gave birth to five beautiful baby boys! These little nuggets are as small as can be (Mama herself is pretty tiny) but are doing great! These wee guys are named Lil Wayne, Tupac, Puff, Shaggy, and Dre.
These little lads recently had a holiday photoshoot, and were naturals in front of a camera - see for yourself!