Stay Pawsitive Bandana Sale + Photo Contest!
Fri, 4 Dec 2020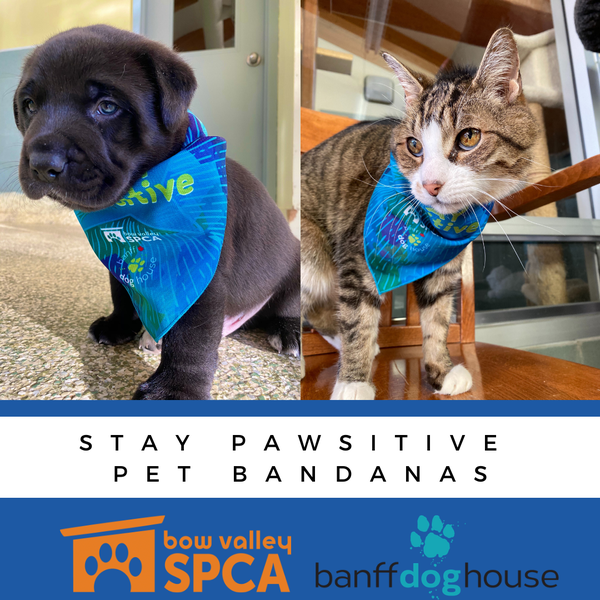 Because Santa Photos were unfortunately cancelled for this year, we have a new festive way for you and your pet to get into the holiday spirit! Banff Dog House generously supplied us with "Stay Pawsitive" bandanas in three sizes, which we are selling for $10.00 each, with full proceeds going directly to helping to support the furry residents at the shelter this holiday season!
To purchase, head over to our new online store! At the top of our website, click "SHOP" to purchase a bandana, and check out the rest of our "Stay Pawsitive" collection! Choose to pickup from our Centre, or select contactless delivery (dependent on address) to have it brought right to your doorstep!
These bandanas are a great reminder to stay positive this holiday season! If you purchase a bandana, the fun doesn't stop there - we are hosting a holiday pet photo contest! Head over to the pinned post (same as the image above) on our Facebook page and comment with a photo of your pet rocking their new bandana, in a winter/holiday themed photo to be entered into a draw for the chance to win some great prizes!