Zep's New Home
Mon, 11 Jun 2018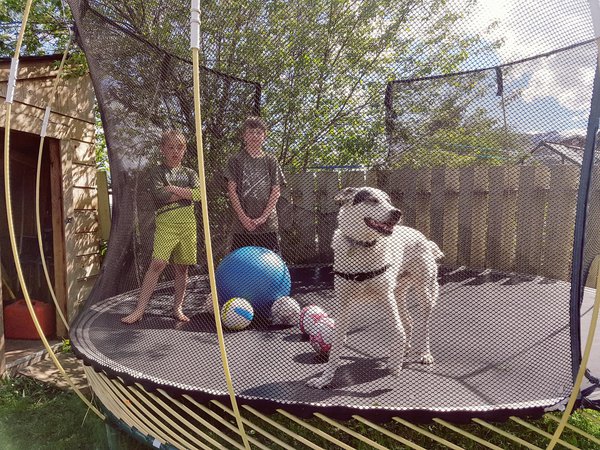 Here is an email about Zep from his new family:
Zeppity doo Dog or Zep for short is settling in well. He's not looking at us like we're his kidnappers as much now. He was good when I took him for a run and Kevin took him on a short bike ride (with the leash) so he's getting in Shape.
We've been having him sleep in the bathroom (until we can trust he won't eat the couch!) he seems to like being in a smaller space, I guess that's what he's used to at the SPCA.
He likes bouncing on the trampoline at my Nephews house, but kind of takes it over as you can see (picture attached) by the boys staying out of his way while he bounces.