Finola
ID
38273519
Gender
Female
Weight
12 kilograms
Size
Medium
Age
1 Year 1 Months
Colour
Black
Breed
Mixed Breed, Medium (up to 44 lbs fully grown)
Status
Adopted on Aug. 19, 2018
Arrival Date
April 11, 2018
Compatibility

Has lived with kids: No
Has lived with animals: No
About Finola
We are pleased to announce that Finola was adopted on Aug. 19, 2018
Finola is one of eleven puppies that were rescued from the tough streets of Phuket, Thailand when they were only a few days old.
Finola is very calm and gentle. She loves to play, as all young dogs do, but she is also content to sit and watch the action as it unfolds. She can be quite timid, and it is important that upon first greeting you let her come to you. But once she does, her personality really starts to shine!! We are hopeful now that Finola has arrived safe and sound, that someone like you will open up your home to this sweet and shy girl so that she can have her happy ending. Given she has just arrived, we are not yet certain of how she interacts with other animals, but please check back for updates, or feel free to drop by the shelter and talk to our knowledgeable team!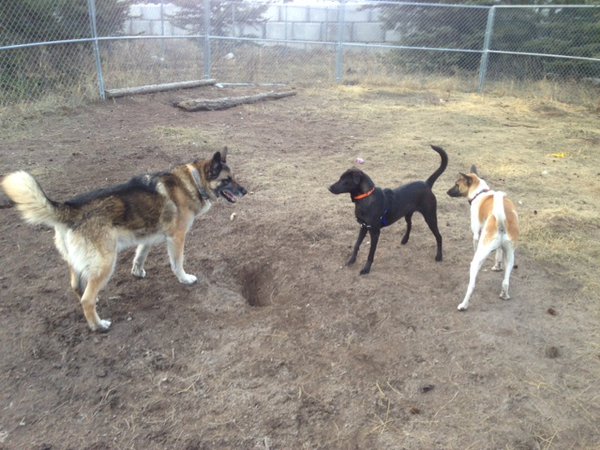 Finola is very timid, but she is coming out of her shell. She now plays enthusiastically with Andine (another dog that came to us through Soi Dogs) and with Blake who was one of our first adoptions and now visits to help shy dogs get more confidence.