15 Years Celebration at Stonewaters
Wed, 6 Jul 2022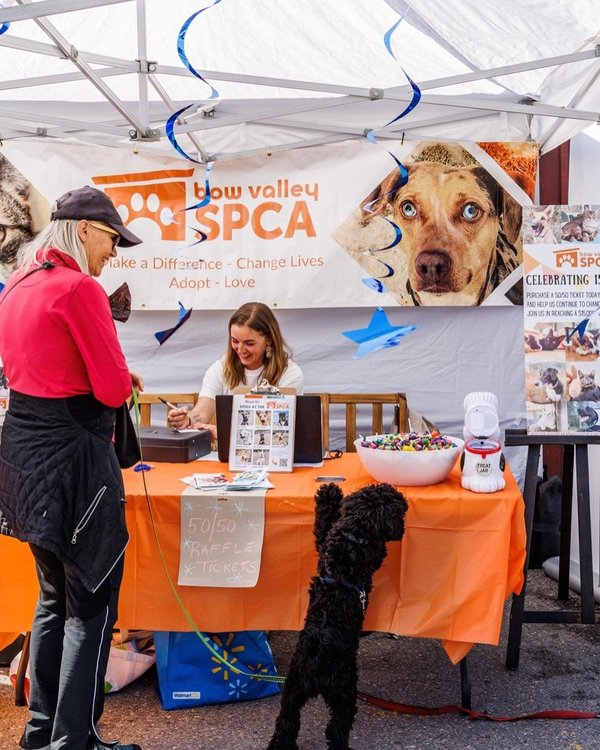 We had a blast celebrating the 15 Year Anniversary of opening the doors to the Carla Cumming Sojonky Adoption Centre, home of the Bow Valley SPCA at our Celebrating 15 Years event on July 2nd.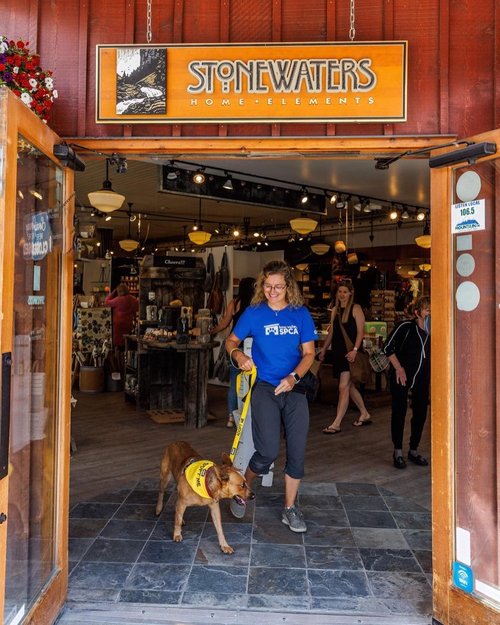 A huge thank you to everyone that made the day a success: Stonewaters for presenting and lending their parking lot as the venue for the event, Dirty Dog Grooming Salon for presenting the event and doing dog nail trims, Caroline Face Painting and volunteer Darcy for doing face painting for the kids, Black and Liberty for our t-shirt collaboration, local businesses Lovely Ice Cream, Give Love to Your Pets Confectionary, and Cult Cookies for the tasty pet and animal snacks, and our amazing volunteer team for making the day possible. And thank you to Pam Jenks for capturing the day!
We launched our 50/50 raffle with a goal of a $15,000 jackpot for 15 years, which will be open until August 31st. Click here to get your ticket and help us reach our goal!
Our t-shirt collaboration with Black and Liberty is available in-store at Stonewaters for a limited time, so grab one and help support the dogs and cats in our care!