Banff Hospitality Collective members Visit the Adoption Centre
Fri, 20 Dec 2019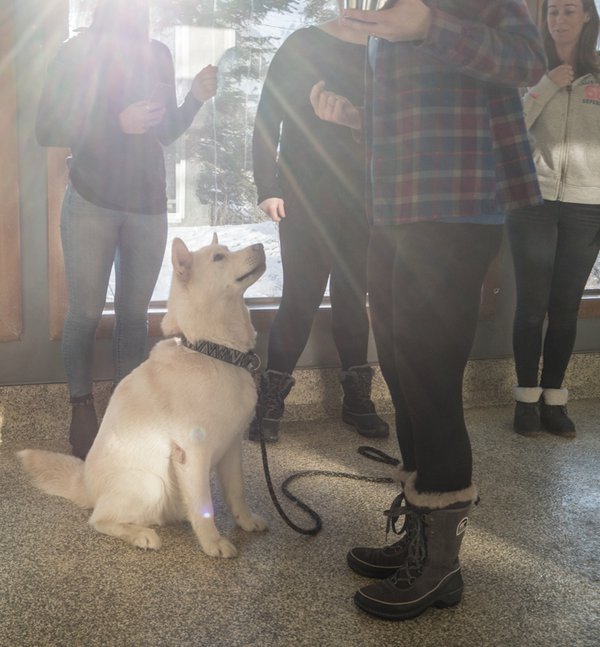 Staff members of the Banff Hospitality Collective (BHC) visited the Carla Cumming Sojonky Adoption Centre on December 16. The visit was part of the kick-off for the 2019 for the 12 days of Christmas. The visit included a bit of education about cat behaviour and some hands on interactions with both dogs and cats.
Before leaving, the BHC delivered a donation to the Bow Valley SPCA.
Our message to BHC: Thank You! for being involved with us.