Become a Hero to: Gala!
Fri, 9 Jul 2021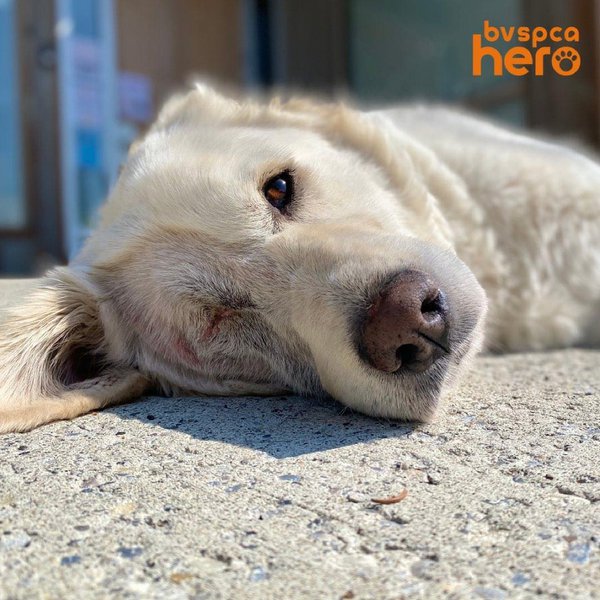 The Bow Valley SPCA wants to recognize our monthly donors who give regularly to allow us to continue to rescue and rehome abandoned and surrendered dogs and cats. These people readily and regularly give and ask for nothing in return. They sure feel like heroes to us, so we are now officially naming our monthly donors our BVSPCA Heroes!
Monthly donors are critical in providing us predictable and dependable funds. This is especially important when it comes to residents that require extensive medical care. Monthly donors are Gala's heroes! Gala came to us with an old eye injury that caused fluid in her eye to leak out, resulting in her eye shrinking and the eyelids curling in on themselves. This was very uncomfortable for her, so our veterinarians elected to remove her eye. And she is feeling so much better! We can't believe how great it is healing (scroll to check out her progress!) and how much more comfortable and at ease she has become. The contributions of monthly donors are hugely beneficial in being able to provide these types of surgeries to animals in need!
To kickstart the recognition and launch of our BVSPCA Hero Program, local Realtor Rob Stevens and wife Melissa Hubbard-Stevens will match 20x the first month's donation amount for all new monthly donors and 20x any increase in an existing monthly donor's monthly amount, up to a maximum aggregate match of $5,000. Additionally, stay tuned for perks for ALL our BVSPCA Heroes to enjoy over the month of July! CLICK HERE to become a BVSPCA Hero!