Black Cat Mythology: Debunked
Wed, 23 Oct 2019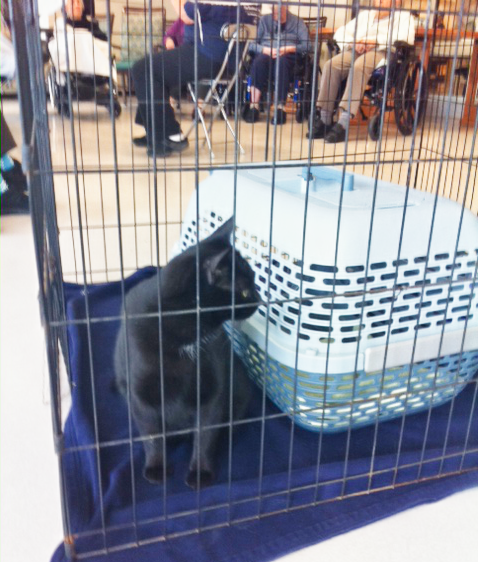 Black Cat Mythology was the topic of a slide show presented to Golden Eagle View Residents, at Canmore Hospital, Monday Oct 21.
With Halloween approaching, good and evil superstitions were discussed.
Pinot, a resident black cat and educators from Bow Valley SPCA, debunked the myths that black cats are evil.
Let's put the old fables behind us and show black cats the love they deserve.
Adopt. Love.