Education: Staff and Volunteers Learn About Tellington Touch
Mon, 21 Oct 2019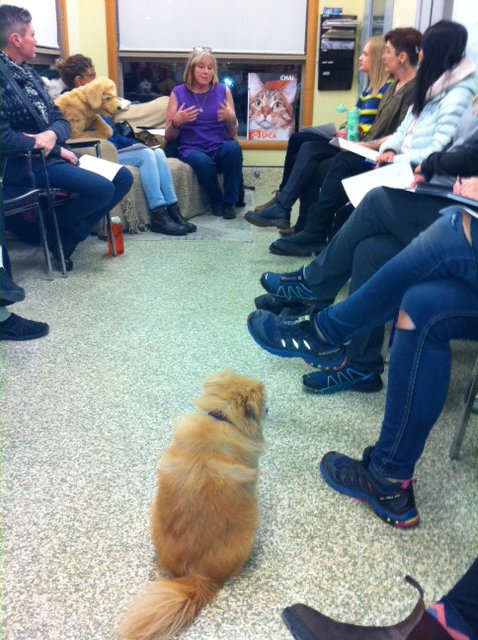 On Tuesday, October 15, staff and volunteers of BVSPCA attended a session on Tellington Touch.   Presenter Carole Orr,  has studied with Linda Tellington-Jones who developed, Tellington Touch--a very personal hands-on touch as a way to connect with a creature.
Demonstrating  techniques of intentional touch and body wrapping, participants learned how  non-habituated touch creates body-awareness that relieves stress and helps ground an animal.   This  allows the animal  to move into a more balanced state, and to be more open to learning.  This is a benefit to shelter animals since it enables them to cope with new experiences and strange environments with greater equanimity and confidence.  
Thank you to Carole Orr, staff and volunteers who care for our resident dogs and cats, improving their quality of life.