Bring a Little Love
Sat, 18 Nov 2023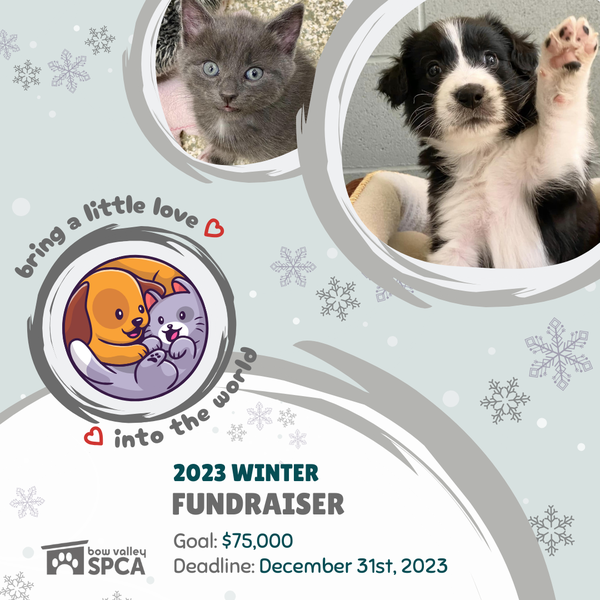 It's time for the annual winter fundraiser campaign at the Bow Valley SPCA. This year, we realize there's a lot going on. We want to bring some positivity into the community and shine a light on some of the good that's still happening. We will be bringing you stories of animals whose lives have changed, and who've changed some of our lives along the way. We want to celebrate the good times, and we invite you to help us bring a little love into the world.
Help us reach our goal of $75,000 by the end of the year so we can continue to help save the lives of abandoned dogs and cats, as well as the people who love them. More than 70% of our funding depends on donors like you who provide the resources needed to care for our residents. In return, you have the satisfaction of making an important difference in the lives of hundreds of animals and people in the Bow Valley each year.
So stay tuned as we share stories of fuzzy friends, lolling tongues, boopable noses, success stories, and all the "paw-sitive" things going on with our furry friends.
Here at the Bow Valley SPCA, we're trying to Make a Difference and Change Lives in whatever way we can. We know we can't change everything, but with your help, we can bring a little love into the world.