Looking for Homes!
Wed, 23 Aug 2023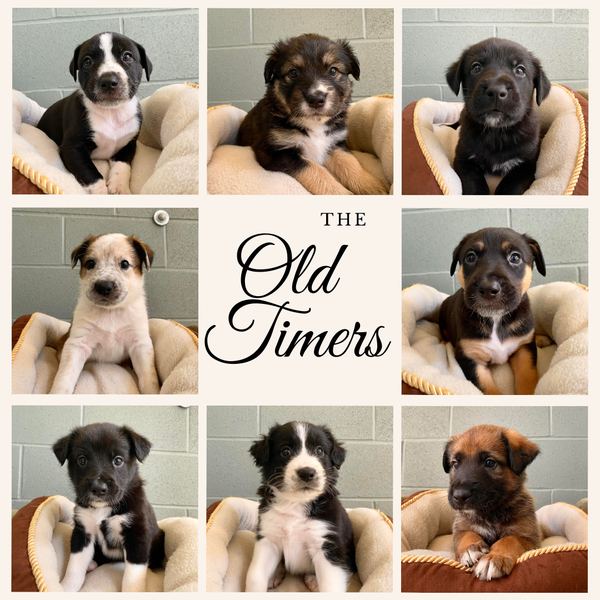 Guess who's finally ready to start meeting our new families?! We are!
We're the "Old Timers" litter, and we're almost 6 weeks old, which means we can start the search for our new best friends! There's 8 of us in total, and we're starting to think about all the adventures we're going to get to go on in a few short weeks. Although we are cute and little now, we are estimated to grow into medium-large breed adult dogs - our mom is a Collie/Heeler mix, and although dad is a mystery, the staff guess that he had some German Shepherd or Rottweiler in him, based on our sizes and coat colourings. We're so much fun, and we can't wait to grow old together in great new forever homes!
If you're interested in a puppy from the "Old Timers" litter, click here to view their photos, and then click here to fill out an adoption application indicating you are interested in a puppy from this litter. Upon approval, you will be contacted to arrange an appointment time to come meet and select your puppy. Please note that puppies will be chosen by their adopters in the order that approved applications are received, and you may be placed on a waitlist. Puppies from the "Old Timers" litter will not be ready to go home with their adopters until they are old enough to be fixed and vaccinated, around early-mid October. Full grown size and adult temperament cannot be guaranteed.