Celebrating 15 Years
Tue, 7 Jun 2022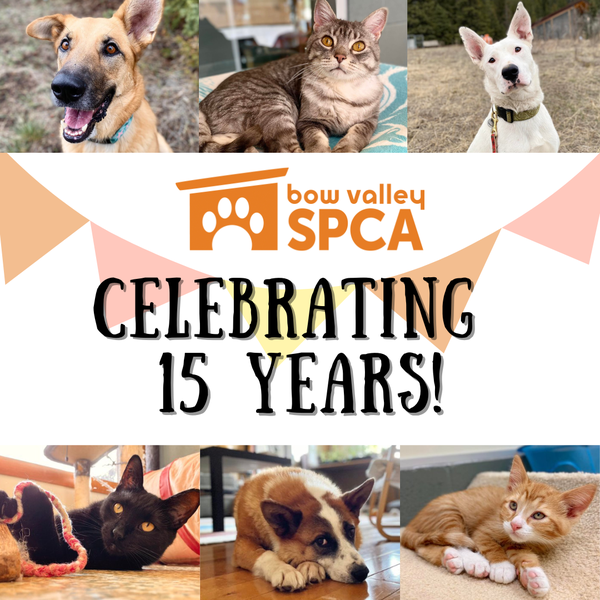 On June 2nd, we celebrated our 15 Year Anniversary of opening the doors of the Carla Cumming Sojonky Adoption Centre, home of the Bow Valley SPCA.
We are thrilled and beyond grateful to be celebrating 15 years of making a difference, changing lives, uniting families with their perfect four-legged companions, and spreading unconditional love.
We will be celebrating all summer long, so keep an eye on our website and social media for upcoming events and fundraisers!