Fairmont Banff Springs 10th Annual Bake Sale Proceeds to BVSPCA
Tue, 4 Dec 2018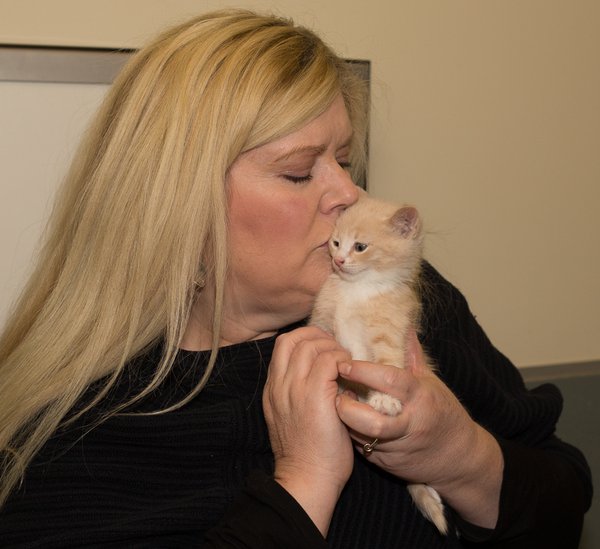 We finally caught up with Barb Heimlich when she visited the Carla Cumming Sojonky Adoption Centre. She came to see the new kittens and we got her to pose with the one we call Blondie. Without Barb and supporters like her, this kitten would probably not survived, let alone be destined to change the lives of the family that adopts him.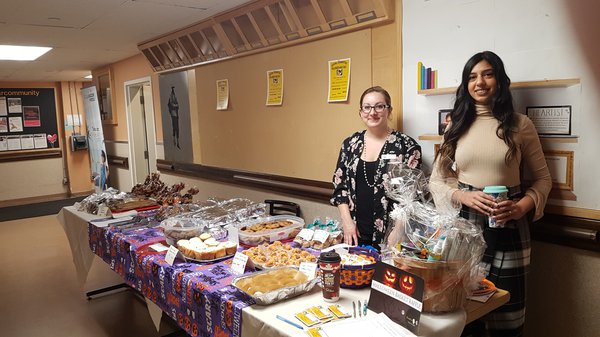 Here is the kind of email we love to receive. Of course, the funds raised are essential for our operations. But, the fact that a group of employees work so hard on our behalf is incredible. The Social Committee is making a difference and changing lives.
Hi everyone:
The Fairmont Banff Springs Social Committee put on our 10th Annual Halloween Bake Sale and Basket Raffle today with all funds going to the BVSPCA.
I am very happy to say we raised $1701.80.
Thanks very much for all you do for our animal friends.
Barbara Heimlich on behalf of the Social Committee