Name the Litter FUNdraiser Winners!
Sat, 29 Oct 2022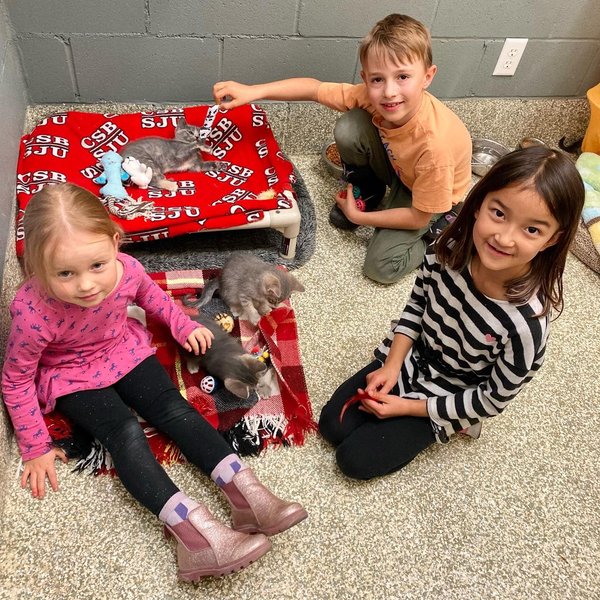 These amazing kiddos hosted a Lemonade and Art Stand as their fundraiser for our Name the Litter Campaign, and being our top raising team, got the great honour of naming our grey tabby kitten litter!
They went with a Wildcats theme for the boys of the litter, and a Flowers theme for the girls. Introducing Panther, Cheetah, Tiger, Lynx, Daisy, Lily, and Rose! These wonderful kittens already have homes lined up for once they're big enough to be away from mom, but not before these kids and their families got the chance to get some snuggles in!
We are once again blown away by the generosity, creativity, and selflessness of the kids in our community, and know that we are in good hands for the future with all of these bright and compassionate animal lovers!