Open House held for Fairmont Banff Springs Hotel and Fairmont Chateau Lake Louise
Tue, 19 Mar 2019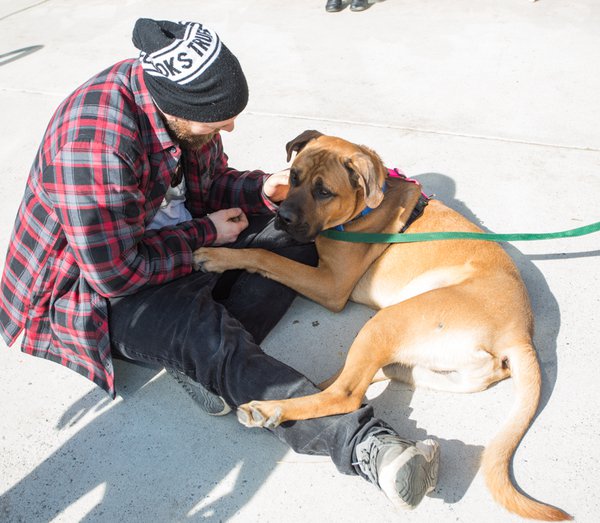 On Monday, March 18, the Bow Valley SPCA held an Open House with tours, demonstrations, and snacks for the staff of the Fairmont Banff Springs Hotel and the Fairmont Chateau Lake Louise. The event was created specifically to honour the commitment these two Hotels have made to support the BVSPCA. Starting in 2017, they have contributed a significant portion of the pet room fees to the charity.
Attendees had a chance to understand how the BVSPCA evaluates the emotional state of cats to optimize their well-being. They also had a chance to meet Grover, the 100 pound Mastiff mix that is currently residing at the Carla Cumming Sojonky Adoption Center, and even participate in his training.
As frosting on the cake, Bear, the mascot at the Fairmont Banff Springs Hotel, also came to the event. While he remained very calm, he did seem interested in the cats—who also seemed to be interested in him.
One of the Fairmont staff remarked, "Staff are amazingly caring and considerate of the pets that stay at the hotel so it is no surprise that the Hotels support the BVSPCA. It is all about kindness and respect."