Torro: a rags to riches story
Wed, 20 Mar 2019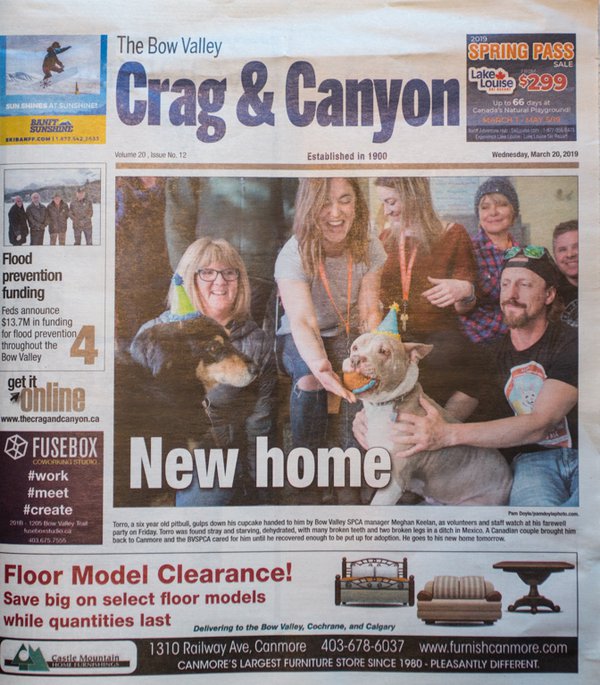 Torro was adopted into his forever home On March 16, 2019. We had a going away party on the day before.
Torro was at the Carla Cumming Sojonky Adoption Centre for about 14 months. More that 10 months was recovering from a seemingly endless number of medical ailments, including cancer, mange, Lyme's Disease, 11 fractured teeth, and 3 poorly healed broken bones. Then there was the behavioural training to overcome some of his fears from all of the medical work.
Almost exactly 2 months after he was finally made available for adoption, he found his new family. For those of us who worked with, cared for, and donated funds for his treatment, it was a bittersweet day--happy for him and sad knowing we would be missing him. If he were a human person, we would describe him as always having something good to say and being amazingly cheerful. Since he is a canine person, we will just say that he was a gentle, sweet tempered dog. Someone described him as a Golden retrieve in a Pit Bull body.