Pets and COVID-19: What You Need To Know
Sat, 21 Mar 2020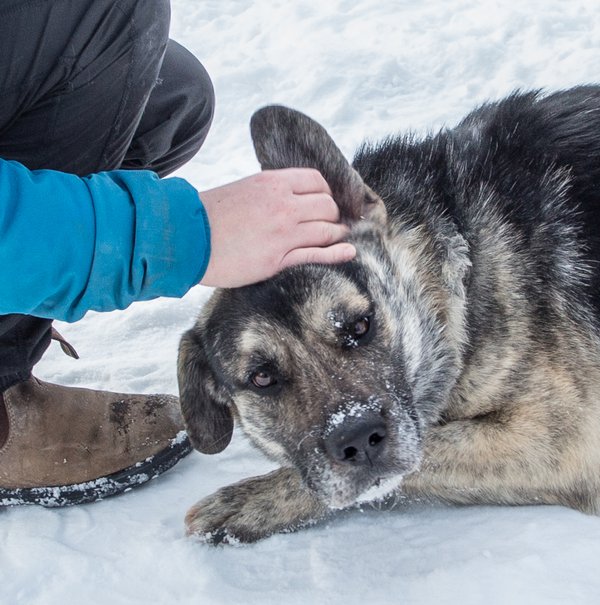 COVID-19 UPDATE: As of Monday, March 16, the Carla Cumming Sojonky Adoption Centre is closed to all visitors and volunteers until further notice. The Bow Valley SPCA cares deeply about the health and well-being of our staff and visitors and, although this is a difficult decision to make, we believe it is the best thing to do for everyone's welfare.
---
As of March 16th, 2020, the Bow Valley SPCA enacted the following protocols:
The Carla Cumming Sojonky Adoption Centre, home of Bow Valley SPCA is closed to the public
Only essential staff will be permitted to enter the building and will be required to follow modified safety procedures
Postponement of all events, tours, presentations, community events and animal behaviour classes
Emergency animal intakes only, to be evaluated on a case-by-case basis
Adoptions and fostering will be considered on a case by case basis
All individuals scheduled to enter the building who are exhibiting any symptoms of, or have been in contact with anyone exhibiting any symptoms of, COVID-19 will not be permitted to enter the building.
All animals in-shelter at the Adoption Centre will continue to be cared for as usual during this time.
There is no evidence to support that companion animals can develop the disease or transmit the disease to humans or animals and to date, there have been no reports of pets or other animals becoming sick with COVID-19. However, the Centers for Disease Control and Prevention and the Canadian Public Health Service are recommending that pet owners who have been diagnosed with COVID-19:
Avoid close contact with their pets including snuggling, kissing pets or sleeping in the same bed
Wash their hands before touching or feeding their pet
Do not cough or sneeze on or near their pet
Do not let the pet have contact with other animals or people
The Bow Valley SPCA will continue to protect the health and safety of both people and animals. Please follow us on social media for informational updates as they emerge.