Skippy's FHO Surgery Update
Mon, 3 Apr 2023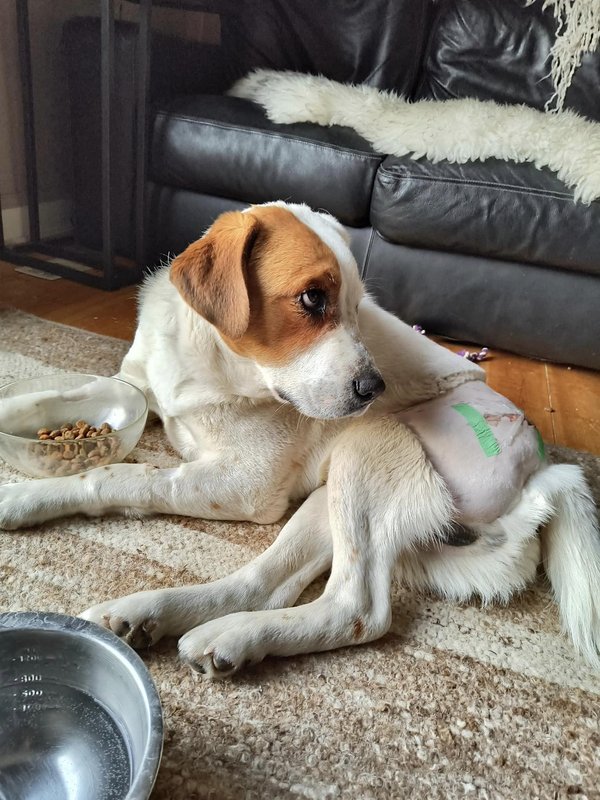 One week ago, Skippy went in for Femoral Head Ostectomy surgery, to correct a severely malformed hip joint and to ensure he will be given the opportunity to live a pain-free life of running and playing. A month ago, our amazing community raised the $2600 that was needed for him to receive this surgery, and even more amazingly, the funds were raised in less than 7 hours. Now, a week after surgery, Skippy is well on his way to recovering, and doing great!
He is staying in a fantastic foster-to-adopt home, who reports that he has made amazing progress in just a week since his surgery. "He is doing amazing, and has started using his injured leg again. He is quite mobile, moving up stairs, and jumping up on the couch with ease."
Being just a young pup, we feel so grateful to have been able to give Skippy this life-changing surgery - thanks to your support! We know Skippy has a whole community rooting for him as he recovers, and we can't wait to see him run, skip, and jump pain free!