Stay Pawsitive Photo Contest Winners + ROUND TWO!
Fri, 8 Jan 2021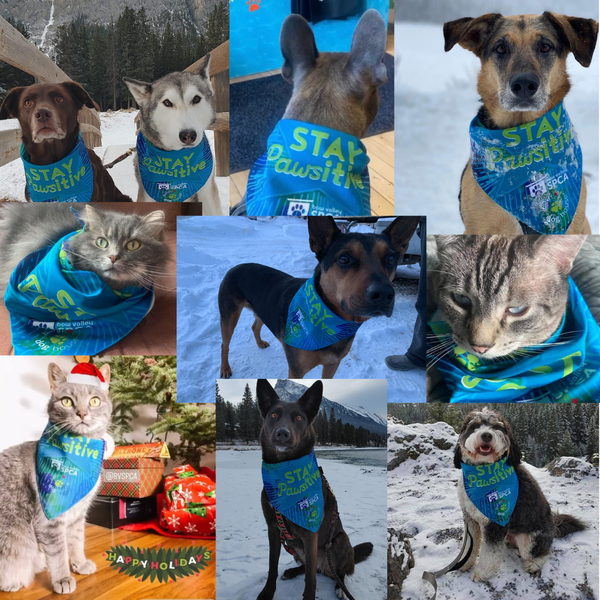 Check out all these pawsitively adorable photo submissions we got for our holiday bandana photo contest! We held a draw for two winners to receive fun prize bundles, and we are happy to congratulate Morgan Jolimore and Jade Rushmore for being our lucky winners! Check out the winning photos below!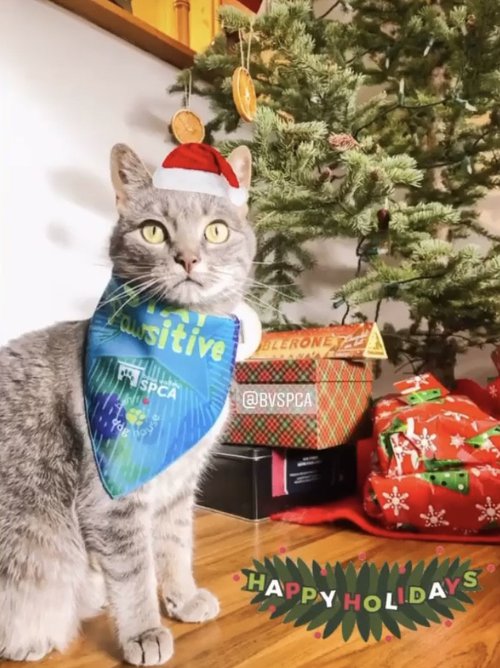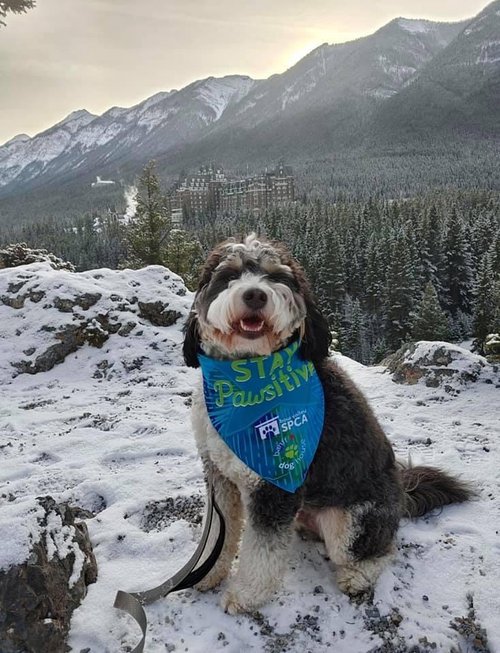 We adored seeing all your gorgeous photos, and hope you had fun taking them! In fact, we didn't want the fun to end, so we're going to have a ROUND TWO with even more prizes up for grabs! We still have small and medium bandanas available, so check out our online shop to purchase your bandana! Once you do, show us your photo of your pet rocking it to be entered into another draw on February 1st!
A huge thank you to Banff Dog House for providing the bandanas and contributing to our prizes, and Pet Planet in Canmore for contributing prizes as well!