We Are Hiring For Animal Care Attendants!
Thu, 13 May 2021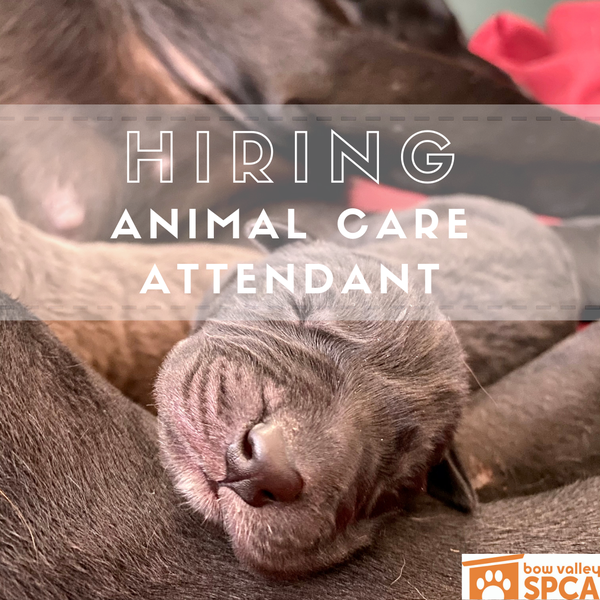 We are hiring for Animal Care Attendants! ACAs are responsible for all aspects of caring for our animals and keeping our Centre clean. If you have a passion for animals, and a knack for cleaning, this job may be for you!
While you will get to hang out with animals all shift (best "coworkers" ever!), the focus of your job will be ensuring the animals have a clean and healthy environment, so we need hard workers who aren't afraid to get dirty! Additionally, being comfortable around dogs of all sizes and temperaments is important, as well as being comfortable administering medications to dogs and cats (including pilling, liquid medications, injectable meds, etc.). We will make sure you feel completely comfortable with all of these aspects, but having some prior experience is an asset. For a detailed job description, visit "career opportunities."
We are looking for permanent (long-term) employees for the following shifts:
Saturday AM (7:00am-12:00pm)
Sunday AM (7:00am-12:00pm)
Sunday PM (4:00pm-9:00pm)
We would either like one person for all three of these shifts, or two people to split them up.
We will also be hiring a few casual staff members, who will be on call to cover for our permanent staff as needed (can turn down shifts if they are unavailable)
To apply, please email a resume and cover letter (highlighting your animal experience) to meghan@bowvalleyspca.org
Please include which shifts you would be interested in when applying. We thank all that apply, but please note that only successful applicants will be contacted.