Why We Never Give Up
Wed, 31 May 2023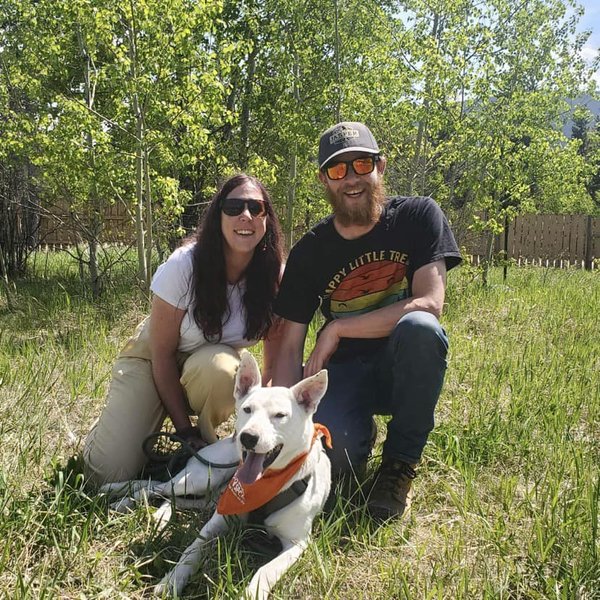 After 730 days, countless staff and volunteer hours of earning his trust, making him feel safe, and learning what an incredible, loving, and loyal dog Benji is - on the 2 Year Anniversary of his arrival into our care, no less - Benji is home.
At times, it felt like this day would never come. Each person that spent the time to get to know B fell hopelessly in love with him, but all our love and care is never a replacement for a real home to call his own. But we held out hope for B, trusting in our philosophy that there is a home out there for every animal. No matter their needs, quirks, or challenges, and no matter how long it takes. We spent 2 years waiting for the day that someone would see the side of B that we all came to know and adore. The side that, despite his fear of strangers and the likely trauma that made him that way, is sweet, gentle, silly, and above all, loving - and deserving of love.
On a random Saturday, along came the application we were all waiting for. A home for Benji that not only understood his needs and was BEYOND committed to working through them, but a home that truly understands Benji's sensitive soul and treats him with the love and respect he deserves. At every step of the process, we were impressed by their compassion and consideration, always putting Benji's needs above their own wants. We could tell that Benji sensed this and the speed at which he trusted them mirrored this.
Benji is now living his absolute best life in Kananaskis, with a great big backyard full of sticks to chew on, going on secluded hikes, watching TV in bed with his humans, and receiving all the affection and playtime he could have dreamt of. We couldn't have imagined a better home for this very special dog. Benji taught us all a lot, but most of all, to never give up. Even when chances seemed slim, we never gave up on Benji. And as a result, this fantastic dog has a whole life of love and adventures ahead of him.
Thank you to everyone that never gave up on him and supported us so we can help dogs like Benji that wouldn't be given a chance elsewhere. Seeing his smiling face in his forever home makes every second worth it!