A Successful Annual Bottle Drive!
Thu, 11 May 2023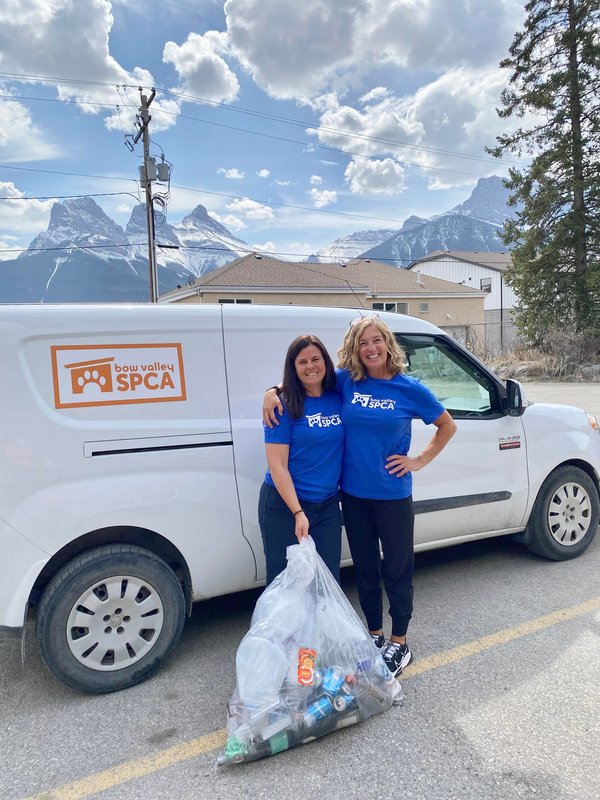 Once again, we have had a very successful Annual Bottle Drive thanks to the support of the Bow Valley community! This year, over the four weeks of our Bottle Drive, our amazing volunteer team completed a whopping 165 residential pickups. Thank you to everyone that signed up for pickup or shared to help spread the word!

In addition to our weekly residential pickups, throughout the month we also collected hauls from businesses in Canmore and Banff. In total we had 27 businesses contribute to our commercial pickups. This business support makes a tremendous difference, and we are very grateful for their support.

Special recognition goes to our friends at Cam Clark Ford Canmore for their assistance with large pickups. This year we also saw tremendous support from Lake Louise, thanks to The Lake Louise Inn who hosted a fundraising Bottle Drive BBQ, and Lake Louise Housing Co-op for their support.
Finally, we have to give a huge shoutout to our amazing volunteer crew of 35+ individuals who stepped up this month to make this year's Annual Bottle Drive possible! It was no small job, but our volunteers got it done, and all with a great attitude and a smile on their face!
Including those that brought their refundables to the depot themselves this month, the grand total for our 2023 Annual Bottle Drive is $11,949 - our most successful year ever! As a no-kill, not-for-profit shelter, fundraisers like this are essential, and these funds are very impactful in allowing us to save more lives!