#COOL2CARPOOL Pays Off for the Bow Valley SPCA
Tue, 5 Feb 2019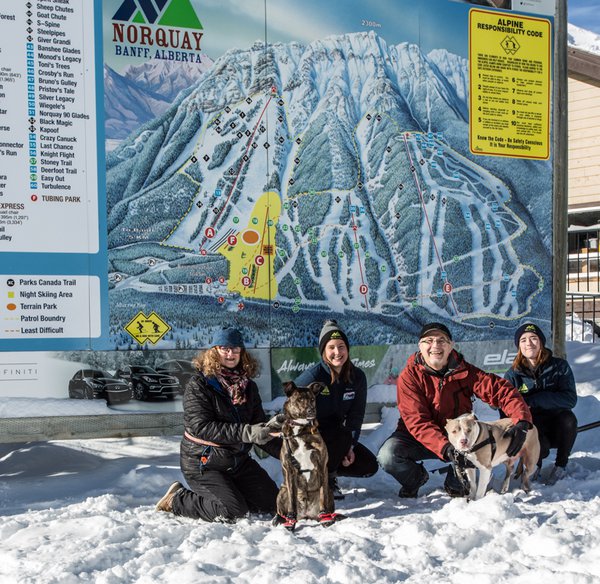 On January 9, 2019 Mt Norquay supported the Bow Valley SPCA with their community outreach program called #COOL2CARPOOL. The idea was that each vehicle would be charged $50 and the cost could be divided among all of the passengers seated safely in the vehicle. So, carpooling on January 9 was a very inexpensive way to ski. The kicker was that $2 of every ticket sold went to the Bow Valley SPCA.
The BVSPCA received a donation of over $1300 from the ski hill.
Left to right: Lauren Hudspith (president of BVSPCA) with her adopted dog, Bella, Jacqui Walsh, Ed Mrozek (treasurer of BVSPCA) with Torro, and Lizzie Stores.