Matilda Finally Found Her Perfect People!
Wed, 2 Jun 2021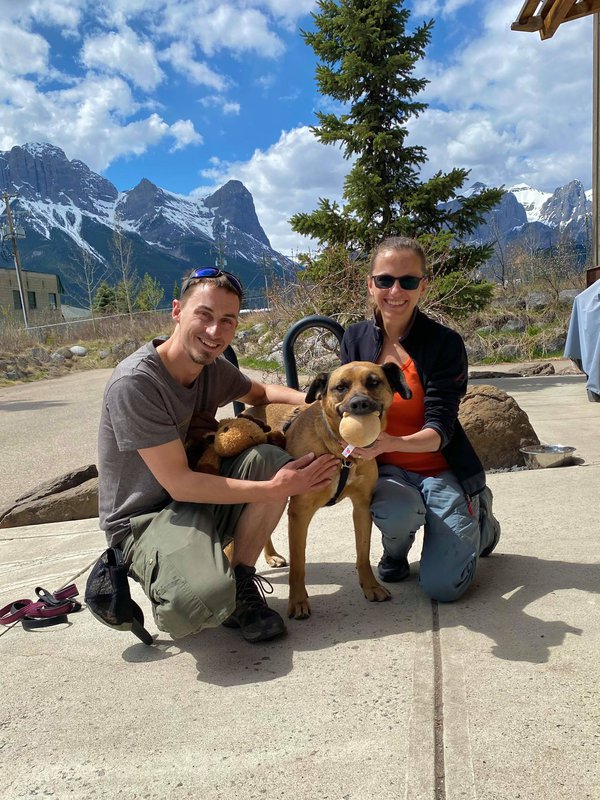 After spending time as a puppy at AARCS animal rescue, coming to us, being adopted out and returned, and spending a total of 388 days in our care, we are over the moon to announce that Matilda has found her perfect people! Matilda was attacked by a dog when she was young, and following that incident, she was understandably reactive toward other dogs. Her strong emotional reaction to seeing other dogs meant that she needed a special home that would be committed to working with her, but that would also accept her for who she was. Matilda LOVES people more than anything, and is one of the most loving dogs we have ever met. Finding a home that would be able to manage her unique needs was challenging, but one of our core values is finding the perfect fit for each of our residents, no matter how long it takes. Matilda's story reinforces just how rewarding it is when that perfect match is found, because she is now thriving! Here is a little update from Matilda's owners on her first few weeks home.

"Matilda has been doing great with us this past 2 weeks! We've been having nice quiet walks away from distractions on larch island, seeing lots of wildlife on our adventures, we've been out to old camp off the 1A, up to the Canmore reservoir, early morning trips to spray lake. Off leash time at three sisters before 7am on weekdays. Her favourite game is playing tug with the rope, she's so clever, the first dog I've known to be able to untie those knots on the end of the rope! I've retied it a dozen times already! She's slowly adopting new habits, like heel walking and not pulling on the leash, while slowly ridding some other habits like spraying her scent after the washroom, and getting more comfortable around strangers on bikes, or little tots. Another favourite activity is pulling logs or trees out of the river, she's a reverse beaver, clearing the mini dams! Her cleverness never gets old, she accidentally figured out her seatbelt harness the other day, luckily all was well, she was just excited to see a friend and must've stepped on the seatbelt release. She's still figuring out how to maneuver more gracefully, she loves to waltz right through the middle of a bush, something we're still working at! What a wonderful girl, keeping us on our toes! Tilly is still decompressing, she's had a lot of changes in her short 3 years and this is still somewhat new for her. As she gets more familiar with the smells in the neighbourhood she's slowly calming down, there's a noticeable difference in lead pressure when we're somewhere familiar vs sidewalks/trails with completely new smells. More training will come when she's more comfortable and confident in herself. Poor girl is just scared of other dogs and simply wants to show off so she doesn't get attacked again. Building her confidence safely is key!"

It can take time to find the perfect fit for our residents, but success stories like Matilda's prove that every dog has a human (or in this case, 2), out there for them!