Perks for Our BVSPCA Heroes
Fri, 23 Jul 2021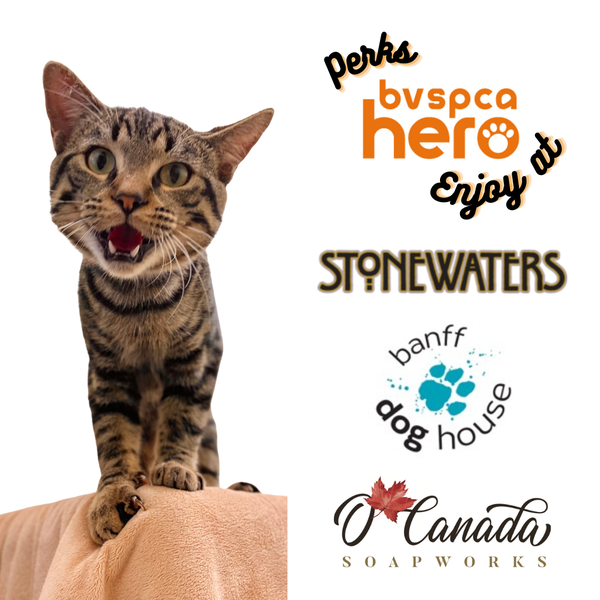 It's an attitude of gratitude! The celebration continues as some of our local business partners want to recognize and thank our BVSPCA Heroes with great perks!
Stonewaters Home Elements is offering all our BVSPCA Heroes a 15% discount off purchases in-store (excluding discounted items or store promotions) from now until the end of 2021!* Check out their dedicated display of fun pet-themed items from which all net proceeds go to the Bow Valley SPCA. We call that a win-win!
Banff Dog House is offering all our BVSPCA Heroes a 10% discount off in-store purchases (excluding food) from now until November 30 2021!* Now that's something to bark about.
Last but certainly not least, O'Canada Soapworks is giving back by gifting our BVSPCA Heroes a free bar of soap from now until August 31, 2021!*
To take advantage of these offers, you will need to present a BVSPCA Heroes e-card to show that you are a monthly donor. If you are a current monthly donor, email us at events@bowvalleyspca.org to obtain yours.
If you want to become a BVSPCA Hero, click here.
*These offers may be subject to additional terms and conditions imposed by these business partners