Rockstars visit Grade 3 Students at Elizabeth Rummel Elementary School.
Sun, 10 Nov 2019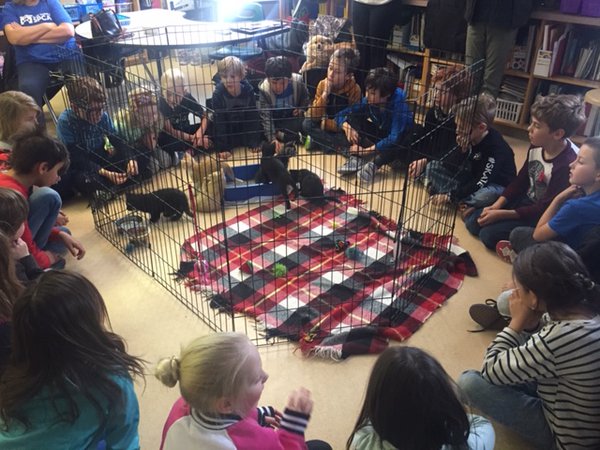 November 7, 2019
Elvis, Ringo, Madonna, Sunny, Cher, and Meatloaf paid a visit to Madame Delorme's Grade 3 class. Students were surprised when they arrived at their class room to find six 9 week old kittens in their classroom, all with namesake names of Rock Stars. Observing the kittens playful antics and living up to their namesakes' personalities the students found the kittens entertaining. Also joining the visit was Dallas, a seven year old Pomeranian and a member of the BVSPCA education team--representing canines. Students heard of this little dog's journey and successful adoption.
The visit coincides with the Grade 3 studies focusing on how to take care of a small animal. The students learned about pet responsibility and the importance of choosing the right pet.
Students will visit the BVSPCA to tour the facilities and meet other residents in the near future.