Frankie D's Birthday Party!
Tue, 8 Mar 2022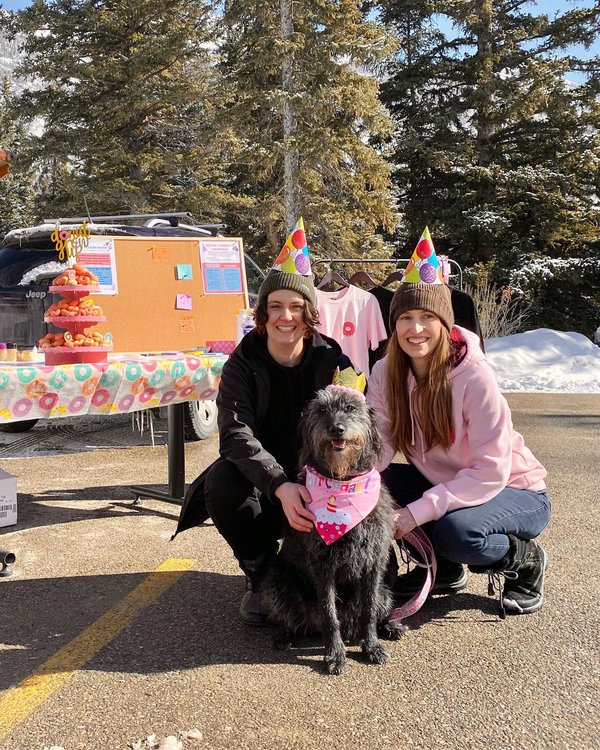 Frankie the dog, from Frankie D's Donuts - a local donut company specializing in donuts for humans, and beef flavoured ones for dogs - recently celebrated her 6th birthday, and we were so excited to host her birthday party here at our Centre. It was a wonderful opportunity to invite the community back to our beautiful space for an event, and to celebrate dog lovers and their pooches!
We are so appreciative of all the donations which were generously donated to us from this event!
Some fabulous local businesses were imperative to this event's success. Of course, a huge thank you to Frankie D's Donuts for thinking of us to bring some love to the Bow Valley SPCA for Frankie's birthday, and for the amazing donuts. Check out this doggie donut cake tower!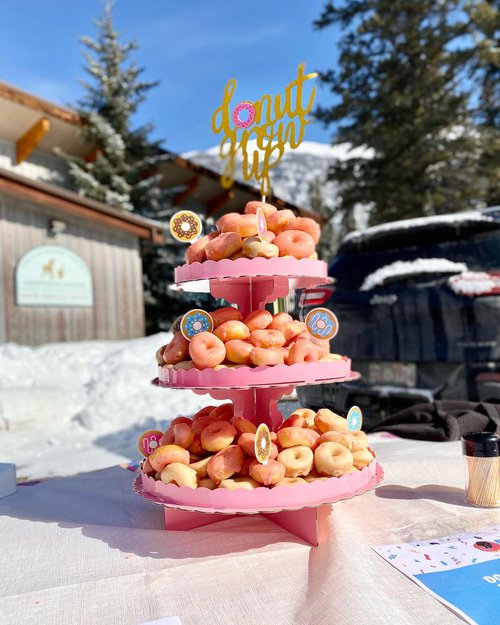 New local business Barks Canada Tours, along with some of our dog-team volunteers, ran an agility course on our brand new agility equipment, and it was so much fun seeing all the pups getting excited about agility training! Check out Barks Canada Tours who just opened their bookings on their website, if you're looking for a guiding company that caters to your dog.
Launching soon, Take A Hike Market provided delicious food for the humans, with profits going back to our Centre to help dogs and cats in need. Keep an eye out for them launching in the community very soon for a deliciously curated food experience.
Finally a big thank you to Lou Doyon Freelance for all the behind the scenes organization, and check out her blog Local Love for even more local businesses to discover and enjoy!