July 1, 2019: BVSPCA Participates in Three Parades
Thu, 4 Jul 2019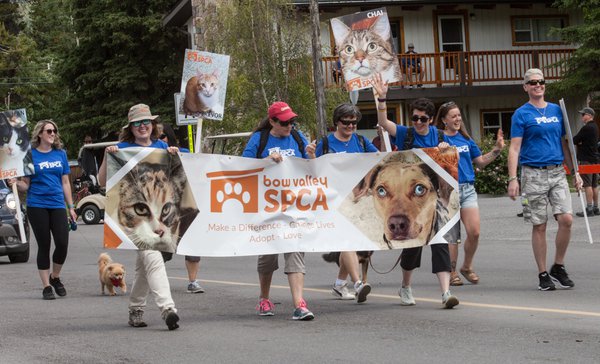 For the first time in the Valley, the Bow Valley SPCA participated in each of the three Canada Day parades; Canmore, Banff and Lake Louise! We had great support from our volunteers and our partners, The Grizzly Paw and the Banff Dog House.
Participating in these parades ensures that residents and guests of the Valley are aware of our organization and our valuable volunteers.
The Bow Valley SPCA will continue to "Make A Difference" in our area to our furry friends.