Zeus and His Humans Visit Elizabeth Rummel Kindergarten
Sat, 11 May 2019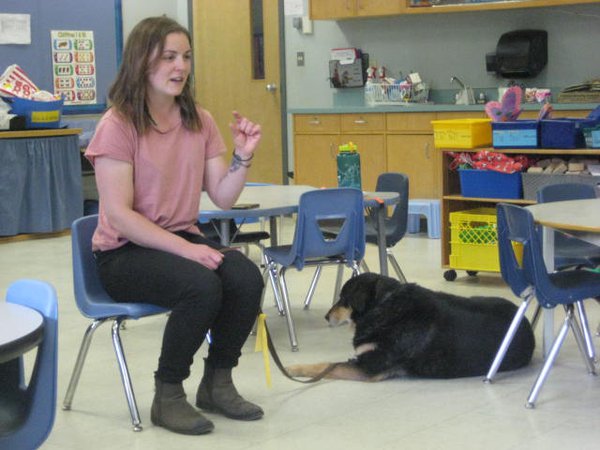 On Monday May  8th, Zeus a former resident dog of Bow Valley SPCA and educators Meghan, Dawna, and Roberta received a warm welcome from Ms. Watson's kindergarten class at Elizabeth Rummel School.
Zeus who was adopted by  Meghan, Manager of Bow Valley SPCA  and Meghan are  now  part of the Education Team, teaching pet responsibility and how to choose the right pet for your family's energy.
Students learned of Zeus's story of his journey finding his way to BVSPCA.   This sweet dog is learning to socialize with people. He spent most of his first six years living outside. The students were calm and respectful of Zeus, learning this helps him to trust and be comfortable with people.   The students learned how to approach a dog safely followed by a question and answer session.